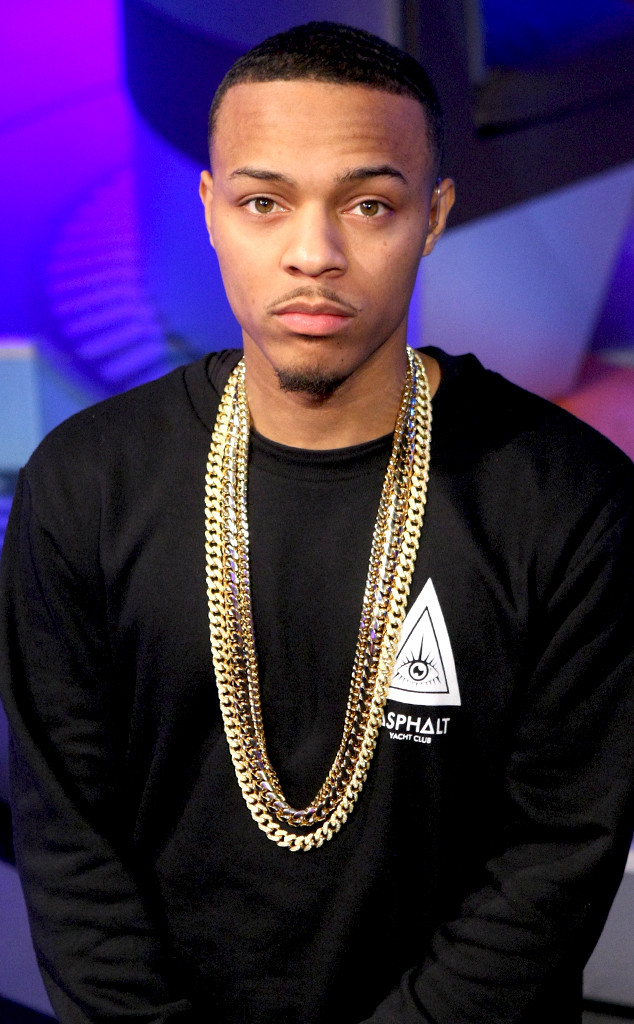 Bennett Raglin/BET/Getty Images for BET
Bow Wow announced over the weekend that he is retiring from rap music. NYLTH, due later this year, will be his final album. "I always said years ago i'd retire from music before 30," the musician told his 3.16 million Twitter followers. "I just cant see myself at 30 years old rapping."
In a series of tweets, Bow Wow wrote, "Over 10 million sold, 6 arena tours, 10 top 10's, a few number 4 platinum albums, 2 gold albums. I'M DONE. 'Retirement only means that it is time for a new adventure.' over 10 million sold. This the last one. THANK YOU. Made over 20 million off rap. Why be greedy? I'm good with everything i accomplished. I made it to the White House."
"My last album will be executive produced by my uncle Snoop and myself," Bow Wow, 29, wrote on Instagram. "Since he brought me in the game, its only right i involve him and end it with him. ITS OFFICIAL!!!! THIS S--T BOUT TO BANG ON MOMMAS! And we aiming and im talking RECKLESS on this album. NOBODY SAFE #DPG #ATK THE TITLE OF MY FINAL ALBUM 'NYLTH.'"
Bow Wow (formerly Lil' Bow Wow) burst onto the music scene in 2000 with Beware of the Dogg, his debut album. With Snoop Dogg as a mentor, he released songs like "Bounce with Me," "Bow Wow (That's My Name)," "Puppy Love," "My Baby," "Let's Get Down" and many more. Since 2014, he has used his birth name, Shad Moss, professionally. In addition to music, he's found success on the big and small screens, appearing in All About the Benjamins, CSI: Cyber, The Fast and the Furious: Tokyo Drift, Like Mike, Roll Bounce, Smallville and Ugly Betty.