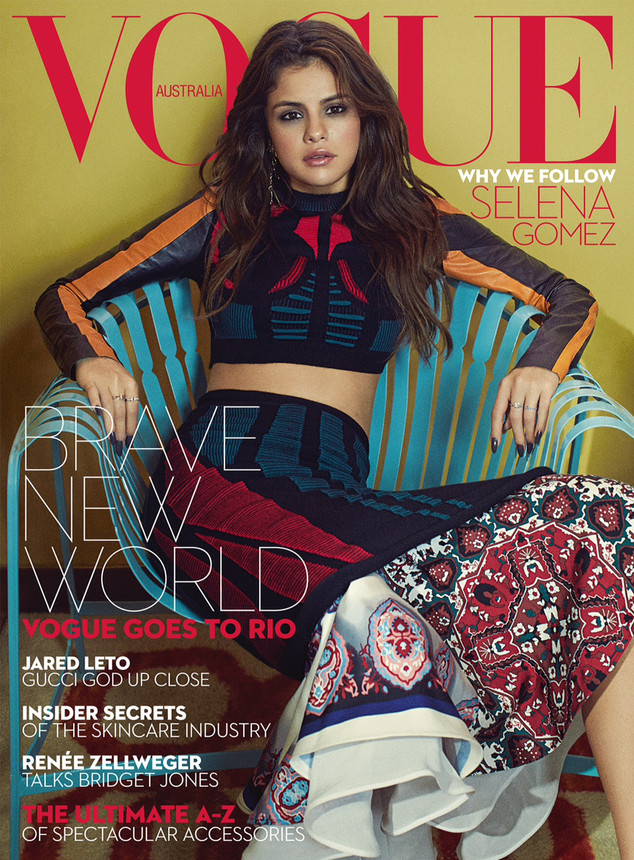 Vogue Australia
Being a global superstar isn't all it's cracked up to be, according to Selena Gomez
The pop sensation stuns on the September cover of Australian Vogue, along the way offering a candid glimpse into the aftermath that followed her very public relationship and subsequent split from Justin Bieber.
"For a while my private life was the most talked about thing," Gomez told the mag. "Nobody really knows everything and they can only assume. You want to do what you love but all this other stuff overshadows it so it makes it a little harder for people to take me seriously."
The 24-year-old has since moved on from that time in her life, investing her passion and energy into her sell-out Revival tour. "I figured it's just temporary. I feel like that fortunately and unfortunately it's where my life is at the moment and I have to accept it," the "Let Me Love You" singer explained.