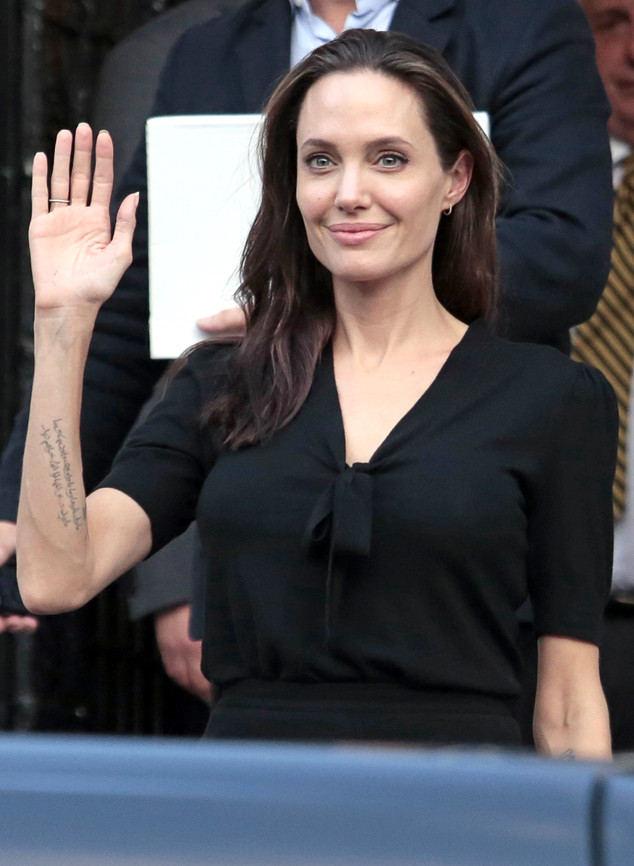 Milos Bicanski/Getty Images
Sorry, Georgetown University students! Angelina Jolie is staying put at the London School of Economics.
Despite reports that the actress would take her wisdom to the Washington D.C. private university, a representative for the school tells E! News otherwise.
"Georgetown's Institute for Women, Peace and Security is recognized around the world for its work to advance and promote the role of women in peace and security. We enjoy a partnership with the London School of Economics as part of that work, where Angelina Jolie and William Hague are scheduled to teach a class in the fall. There are no current plans for Ms. Jolie to teach at Georgetown, but Angelina Jolie and William Hague have an open invitation to share their experiences and perspectives at Georgetown anytime they're able," the statement read.
A rep for Angelina confirmed the news to us as well.
So what can her U.K.-based students expect to learn from Jolie? When news broke of her initial partnership with the university back in May, an official announcement revealed topics such as women, peace and security would be covered in a series of lectures, workshops and research projects.