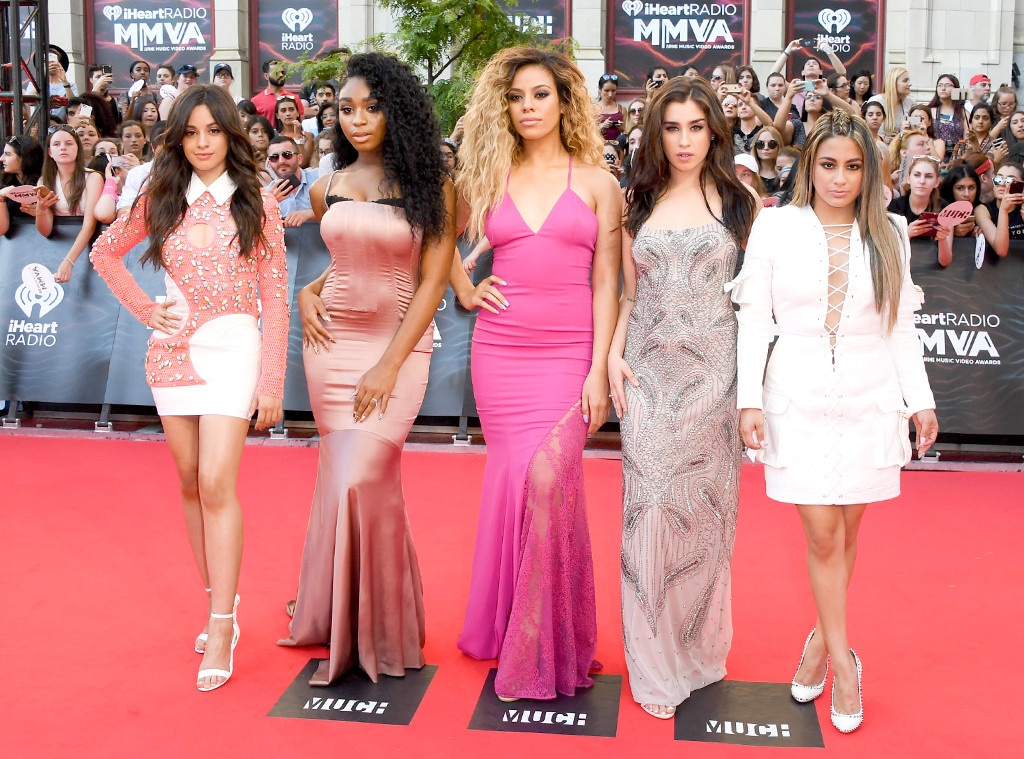 George Pimentel/WireImage
Is Fifth Harmony out of tune?
Earlier this week, Normani Kordei participated in a Facebook Live interview with Galore and was asked to describe her bandmates' best qualities. She compared Ally Brooke to "sunshine," dubbed Dinah Jane the "turn up queen" and said Lauren Jauregui was like a "therapist." As for Camila Cabello? "She is...let's see. Camila. Very quirky. Yeah," Kordei said. "Very quirky. Cute." It didn't take long for the girl group's haters to turn on Kordei, accusing her of shading Cabello by intentionally taking too long to say anything nice or substantial about the 19-year-old singer.
After the mean tweets rolled in, Kordei addressed the drama head on. "I would like to address an issue that has been completely blown out of proportion," the 20-year-old "All in My Head" singer wrote on Twitter early Friday. "It is a shame that after four years together as a group I have to address foolishness manufactured by those that have absolutely no idea what goes on. I have shown nothing but commitment for the success of Fifth Harmony even promoting on my days off but yet I always find myself as the target of unjust hate and slander. It's just not right. I give 110% on and off stage because I am true to myself and the artistry. We learn in life that evil spirits exist and people don't always treat you fairly but you continue to love anyway. I have love and respect for all four of my bandmates whether you choose to believe it or not."
Kordei, who is in the midst of Fifth Harmony's 7/27 world tour, added that she will not allow the opinions of strangers to affect her relationship with Cabello. "My conscience and spirit are clear. For those of you who enjoy speculating and creating drama that doesn't exist, please keep in mind that myself and the other girls in the group are PEOPLE, we feel hurt and sadness just like everyone else. Your perception of me isn't equivalent to who I am or what God and my family have instilled in me, so regardless of those who plant false seeds in an attempt to diminish me, it just won't work," the "Work From Home" singer tweeted. "The smartest thing you can do is recognize that making assumptions and passing judgment on others is wrong."
"I am here to offer great music and performance along with my girls. This is our story so let us write it our way, instead of you trying to write it for us. I have given so much of myself to you by choice. I choose to LET YOU IN. I have seen many things throughout these past four years that could've changed me as a person but I continue to smile through it all. I am the keeper of my heart and I'm not meant for everyone to understand but you can respect me while trying to."
Cabello, for her part, has not commented on or reacted to Kordei's Galore interview or tweet.