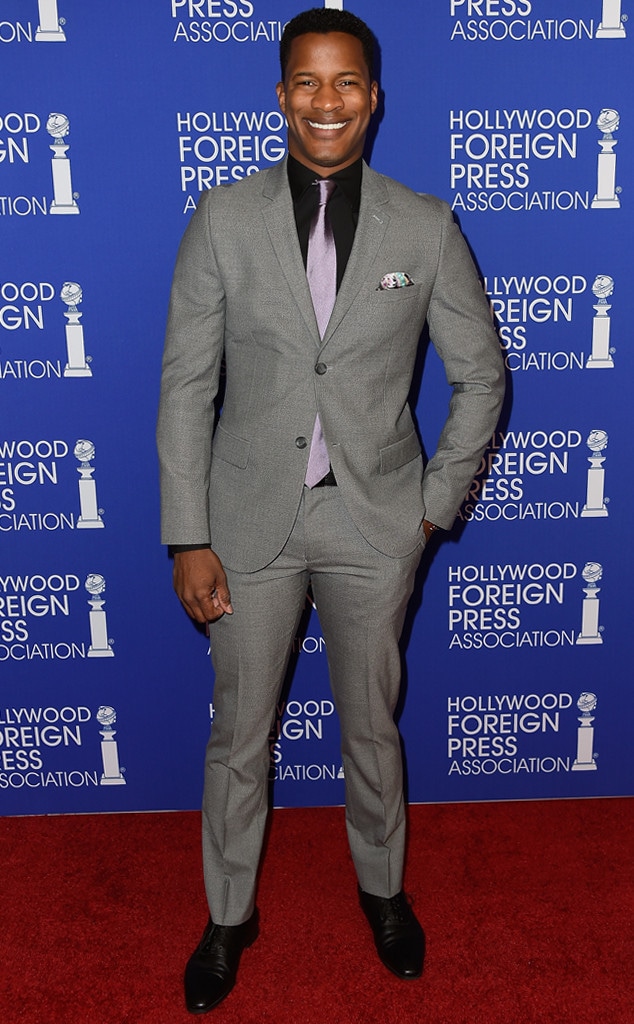 Frazer Harrison/Getty Images
Nate Parker is celebrating the birth of a nation daughter!
The Birth of a Nation star, who is already a father to three young ladies, told E! News tonight at the Hollywood Foreign Press Association's Grants Gala that he and wife Sarah Parker have welcomed another baby girl recently. What a lucky guy to be surrounded by so many beautiful ladies, right?!
While no other details about their latest addition have been disclosed, the actor did share that the proud parents have named their baby girl Justice.
As Parker celebrates a personal milestone at home, he's also preparing for what we can only anticipate will be a very memorable awards season for the actor-director because of all the buzz Birth of a Nation has created.
In the film, Parker stars as Nat Turner, a slave who led a violent rebellion through numerous Virginia plantations in 1830. Parker also directed the biopic, which co-stars Gabrielle Union and Armie Hammer.
Parker's movie became a Sundance Film Festival favorite, that and nabbed a record breaking $17.5 million deal with Fox Searchlight.
Birth of a Nation hits theaters in October after red carpet screening at the Toronto International Film Festival next month.
Watch:
Nate Parker Welcomes Baby Number 4