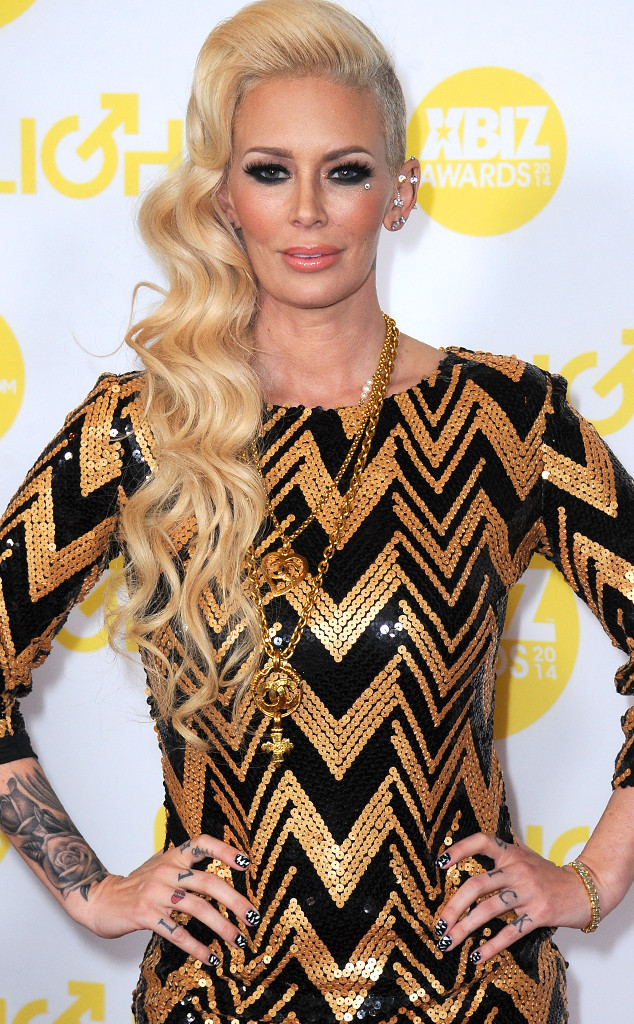 Albert L. Ortega/Getty Images
Jenna Jameson just took to Twitter to share some very exciting family news to all of her fans around the world.
"It's official!! I'm pregnant!!!!" the mother of two wrote alongside a cute photo of her pointing to her baby bump.
Earlier this week, she apologized to her fans for being so MIA on social media in recent days and hinted at having morning sickness from the pregnancy, writing, "I'm sorry I've been so absent lately…Feeling sicky…rest rest rest!"