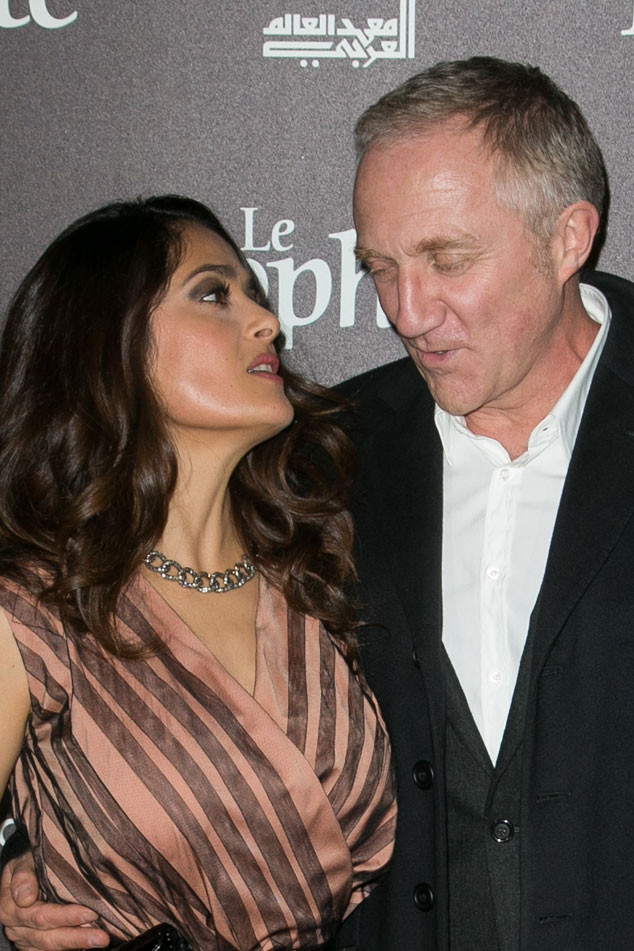 Marc Piasecki/Getty Images
When it comes to soccer, Salma Hayek will do whatever it takes to watch a match.
The actress told Jimmy Kimmel that her passion for soccer runs very deep, in fact, when the Olympics come around she roots hardest for Mexico's soccer team. Her husband François-Henrie Pinault knows this all too well since he once woke up to his wife's entire family surrounding his bed and screaming. Hayek recalls the hilarious incident that happened during the London 2012 Olympics with a soccer match between Mexico and Brazil.
"My whole family had come over for the summer...when I say my whole family, the Mexicans know that's not lightly, that's a lot of people in one house," Hayek said. She went on to explain that because of a business trip Pinault was jet-lagged and exhausted, so he was sleeping in their bedroom.