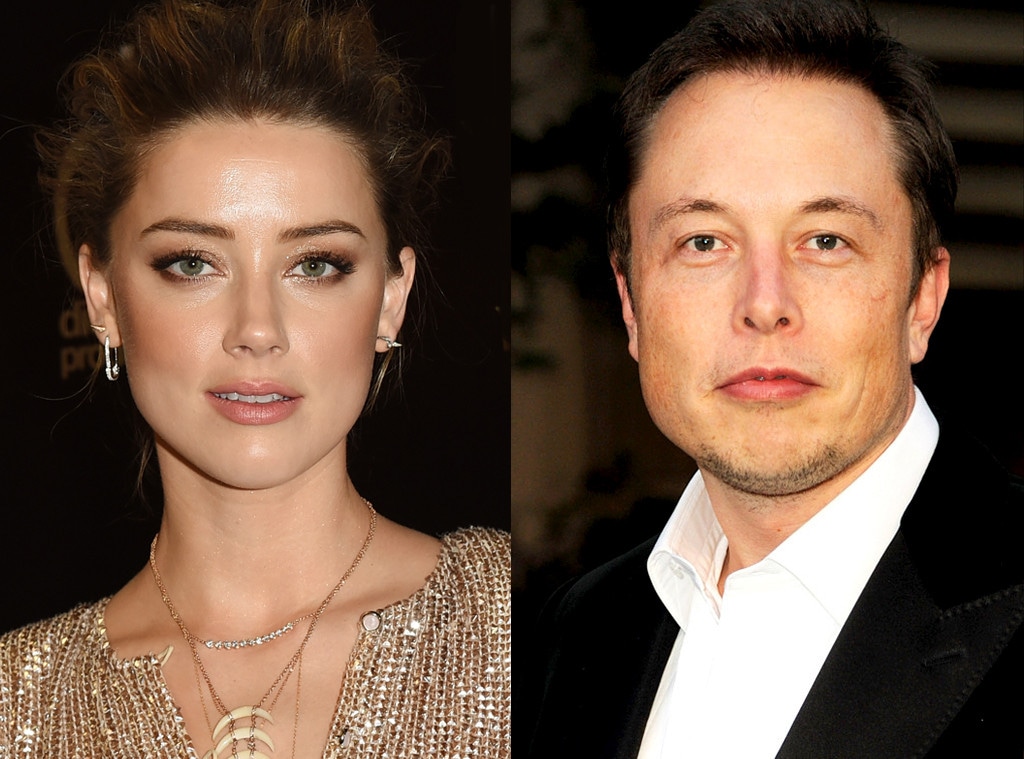 Kevin Winter/Jason Merritt/Getty Images
Elon Musk is a brilliant entrepreneur. His net worth is estimated at $12.6 billion. He's head of automaker Tesla, which the environmentally minded A-list takes great pleasure in driving. His next goal is to make space travel mainstream. He helped inspire Robert Downey Jr.'s approach to playing Tony Stark. He's played himself on The Simpsons and The Big Bang Theory.
That's what you might call a catch on paper.
And you'd be forgiven for just sorta assuming that the adjective playboy fits in among his many descriptors, but Musk has actually been married or otherwise attached for most of his ragingly successful life.
Only now, at 45, does the father of five at least seem to be trying the proverbial smoking jacket on for size. There will certainly be opportunity. He's no stranger to the Hollywood scene, the L.A. resident settling down in celeb-packed Bel Air, moving in the same social circles as the likes of Leonardo DiCaprio and counting Johnny Depp and Amber Heard as friends.
And now, the Tesla and SpaceX CEO and Depp's soon-to-be ex-wife have now been spotted together on several occasions over the past month, so perhaps she's the one getting Elon Musk in the divorce.
Multiple sources have told E! News that the pair are just friends, however, and so far the headlines have amounted to the two "hanging out," nothing more.
An insider confirms that Heard and Musk were indeed hanging out together at the Delano South Beach hotel in Miami Beach a couple weeks ago. Heard then headed to London last week to film Justice League, which she'll be doing for the next three months. But, plot twist, Musk has since jetted to London, where he and Heard spent Tuesday night partying with the Suicide Squad cast at hot spot The Box.
People reported that Heard and Musk arrived at the club together and, according to the Daily Mail, Musk, Heard, Cara Delevingne and Jared Leto were all spotted leaving at the same time.
Regardless of relationship status or lack thereof, on first glance that seems like a random pairing. But they've known each other for some time and they have stuff to talk about: First of all, like Heard, Musk has been involved with Art of Elysium, which works to improve lives and effect social change via more exposure to the arts. And also like the actress, Musk is in the middle of a divorce.
For a person who's internationally famous and whose very name is more or less a buzz word for tech money, Musk has managed to remain a face primarily of business rather than personal drama—though his relationship history is actually quite fascinating. Here's a closer look at Musk, the man:
Kevin Mazur/Getty Images for TIME
The South Africa-born, Canadian-American inventor married his college sweetheart, Canadian author Justine Wilson, in 2000. They had a son who tragically died of SIDS when he was 10 weeks old, after which the couple had five more children, a set of twin sons and then triplet sons.
Wilson later recalled in a 2010 bombshell-packed article she penned for Marie Claire called "I Was a Starter Wife: Inside America's Messiest Divorce," that, when they were dancing at their wedding reception, Musk said to her, "'I am the alpha in this marriage.'"
"I shrugged it off," Wilson wrote, "just as I would later shrug off signing the postnuptial agreement, but as time went on, I learned that he was serious."
In spring 2008, Musk filed for divorce. They would go on to share custody of their boys.
Also in 2008, Musk started dating British actress Talulah Riley after meeting her at a London nightclub. Their romance took off immediately and, just weeks later, she moved to Los Angeles to live with him. They married in 2010 in Scotland.
They separated in 2011, and in January 2012 Musk went the very Hollywood route of taking their split to Twitter, tweeting to his wife, "It was an amazing four years. I will love you forever. You will make someone very happy one day."
Musk also told Forbes at the time, "We took some time apart for several months to see if absence makes the heart grow fonder, and unfortunately it did not. I still love her, but I'm not in love with her. And I can't really give her what she wants." It was "far too difficult to stay married," he added. "Every day was just too difficult."
Jason Merritt/Getty Images
So, they divorced (and, per TMZ, Riley got a $4.2 million settlement from her ex), but they ended up tying the knot for the second time in July 2013, just months after Musk had been rumored to be dating Cameron Diaz.
Musk kicked off 2015 by filing for divorce on Jan. 1 (and reportedly agreeing to a $16 million settlement)—but he and Riley reconciled in the spring and he withdrew that petition in August 2015.
"We got married, we got divorced. We got remarried, we filed for divorce, we retracted that divorce. We filed for divorce again recently," Riley told The Australian. Asked if she was a multimillionaire herself after the first two splits, she said, "I haven't checked my net worth, recently."
Riley was the one to file for divorce again this past March—but even she isn't convinced it'll stick this time.
"I mean, never say never," Riley, who starred alongside Keira Knightley in 2005's Pride and Prejudice, told the Daily Mail last week. "Marriage is a social construct, but I still believe in it. Elon and I are best friends. We still see each other all the time and take care of each other. If this could continue indefinitely it would be lovely. When you've been with someone for eight years on and off, you really learn how to love them. He and I are very good at loving each other."
Moreover, the 30-year-old actress just penned her first romance novel, Acts of Love, about an English actress who seduces a Silicon Valley businessman. But Riley says the book's heroine, Bernadette, is otherwise not based on her own life. (She also has ventured into tech, co-founding an app called Forrge that allows workers to sign up for available shifts at part-time jobs.)
And despite the unwillingness to predict the future, the divorce is happening. "I think it's the right decision," Riley said. "Presumably with all divorces there is [sadness]. But on balance we're both really happy." In the meantime, she loves her stepsons "very much—I've spent the past eight years raising them."
About Justine Wilson's scathing recollection of marriage to Musk, including the claim that six weeks after filing for divorce he texted her about being engaged to Riley, the actress told The Australian, "I believe that everyone's entitled to share their version of the truth. I don't see it as my job to clear the record. The people who know me and their opinions matter and other than that there's nothing you can do about it."
"I think she gave that interview two to three years into my relationship with Elon. I didn't have Justine's take on Elon before entering into a relationship with him."
Jemal Countess/Getty Images for TIME
Musk's jet-setting schedule remains as packed as ever these days, the entrepreneur looking at ease whether he's at a black-tie event or speaking in front of thousands of people about his plans to change the world even more than he already has.
He hasn't talked about his relationship with Riley lately, but in July 2010 he fired back at Wilson's version of events, including the state of his financials and various business ventures, in an article for Business Insider. She was challenging their postnuptial agreement in court at the time. Musk wrote that Wilson was entitled to $20 million per the terms of the deal and that a judge had agreed on May 3, 2010, that the agreement was "valid and enforceable."
"Given the choice, I'd rather stick a fork in my hand than write about my personal life," he wrote. "Unfortunately, it seems that I don't have any other option. Several awful things have been widely reported that are simply false, but a falsehood uncorrected may as well be truth."
About Riley, who was still his fiancée at the time, Musk added, "It is worth mentioning that Talulah, as anyone who knows her would attest, is one of the most kind-hearted and gentle people in the world. The cliché that has been propagated, of me abandoning a devoted wife to 'run off' with a young actress, could not have been more falsely applied."