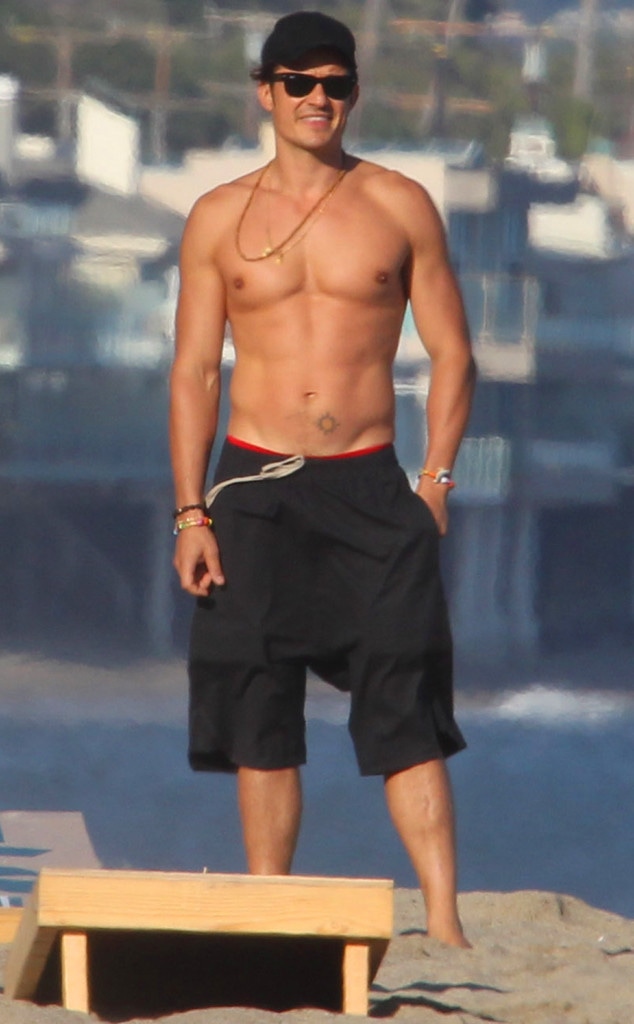 AKM-GSI
When something surprising happens, Twitter always rises to the occasion.
On Wednesday, The New York Daily News published photos of Orlando Bloom and Katy Perry enjoying a day of fun in the sun on an Italian beach. While Perry, 31, wore a printed bikini during their romantic getaway, the newspaper noted that the Pirates of the Caribbean actor, 39, "stripped out of his swimming trunks and down to his birthday suit as he took a dip in the water" and later "went for an unencumbered voyage on a paddleboard" with Perry onboard. Neither star has commented on the paparazzi photos—but, of course, Twitter had a lot to say.
In fact, many social media users made a variation of the same joke: Bloom was using his penis to promote his girlfriend's hit single, "Rise," and its music video, premiering Thursday on Vevo.
Crass jokes aside, "Rise" is actually an anthem for the 2016 Rio Olympics.
"This is a song that's been brewing inside me for years, that has finally come to the surface. I was inspired to finish it now, rather than save it for my next album, because now more than ever, there is a need for our world to unite," Perry told E! News in a statement July 14. "I know that together we can rise above the fear—in our country, and around the world. I can't think of a better example than the Olympic athletes, as they gather in Rio with their strength and fearlessness, to remind us how we ALL can come together, with the resolve to be the best we can be. I hope this song can inspire us to heal, unite, and rise together. I am honored that NBC Olympics has chosen to use it as an anthem before and during the Rio Games."
Meanwhile, Bloom—who has appeared nude onscreen before—has been fairly nonchalant about showing off his body (when he's consented to it, of course). As the actor explained to Elle magazine while promoting Zulu in 2013, "It is what it is. It's flesh and bone. It's what we all are."