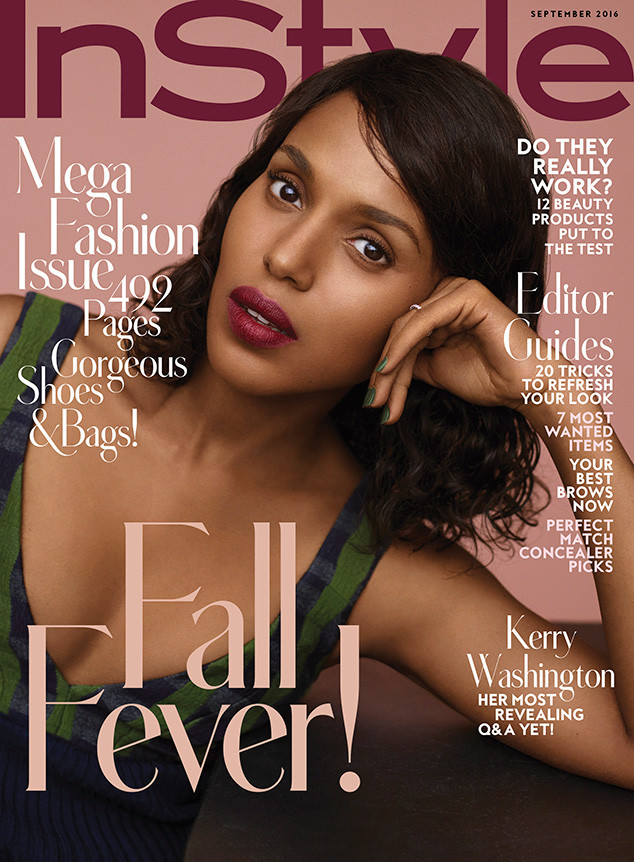 Thomas Whiteside/InStyle
Kerry Washington has vowed to take some time to "be quiet" as she continues to prepare for her second child, stepping away from social media and the spotlight for a little while to do so.
In the September issue of InStyle magazine, the actress explains how her massive success has actually persuaded her to pull back a little.
"I think that's where the need for quiet is coming from. You arrive at a certain place of achieving and suddenly you feel like your goals are being dictated by other people," she said. "Right now, as I get ready for this second baby, it's really about me being in touch with what I want."
She continued, "I didn't get here because I was trying to be what somebody else wanted me to be...I am not interested in playing by other people's rules. So for now, I'm leaving myself open to the adventure."