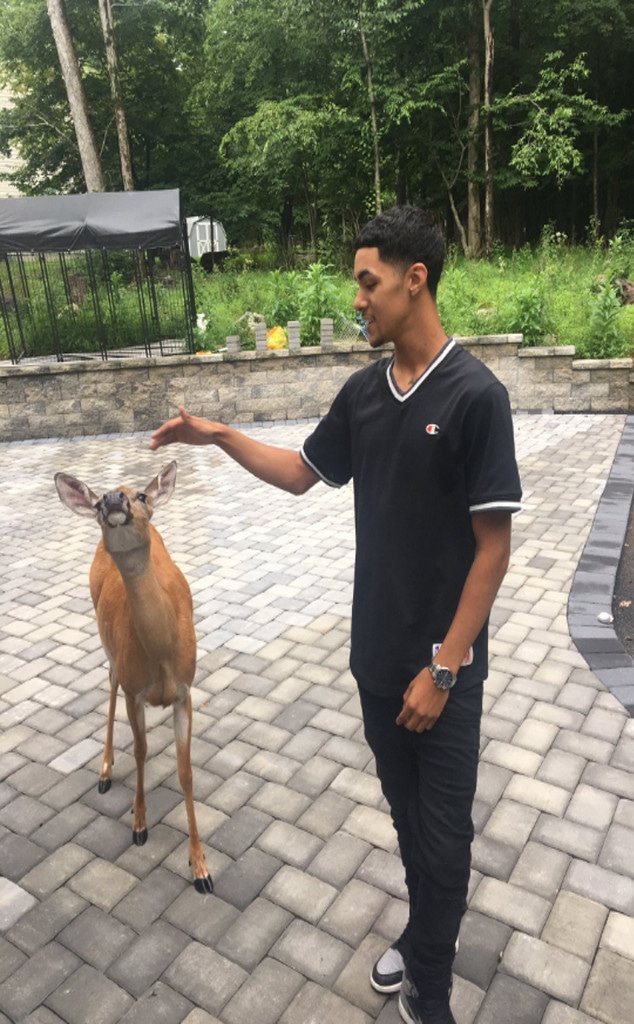 Twitter: COLDGAMEKELV
Alright. We've got a deer named Money and teenager named Kelvin. Together they've become best friend goals for the entire Internet thanks to the series of videos below. Kelvin, or @COLDGAMEKELV on Twitter, posted a string of videos showing off his major deer whispering skills.
First of all, naming your pet deer "Money" is just the best way to start off a friendship. In the videos, Kelvin talks about how they hang outside, eat crackers and play basketball together. "Who else has a pet deer?' Kelvin asks the camera. But really, though. How did this even happen? It appears from the videos that he might be hanging around in some woods by his house, but we may never know for sure how Money and his pal came to be best buds.
In another video, Money appears to have told the entire animal kingdom about the powered donuts Kelvin had on hand that day. Money brings the entire squad to meet up with his human buddy and introduce him to the whole deer fam. This friendship seems as legit as it gets. Think of it like Taylor Swift her squad, or Sleeping Beauty and her gaggle of forest friends. 
The Internet is so in love with this BFF duo; it looks like Kelvin has even started selling official Money merch. The proceeds appear to be going directly to buy Money and his family some "fire healthy food," read Kelvin's tweet. Into it! We're feeling the generosity. 
Also whatever's going on here is amazing. FaceTiming a deer? Is that what's happening? What a time tp be alive.