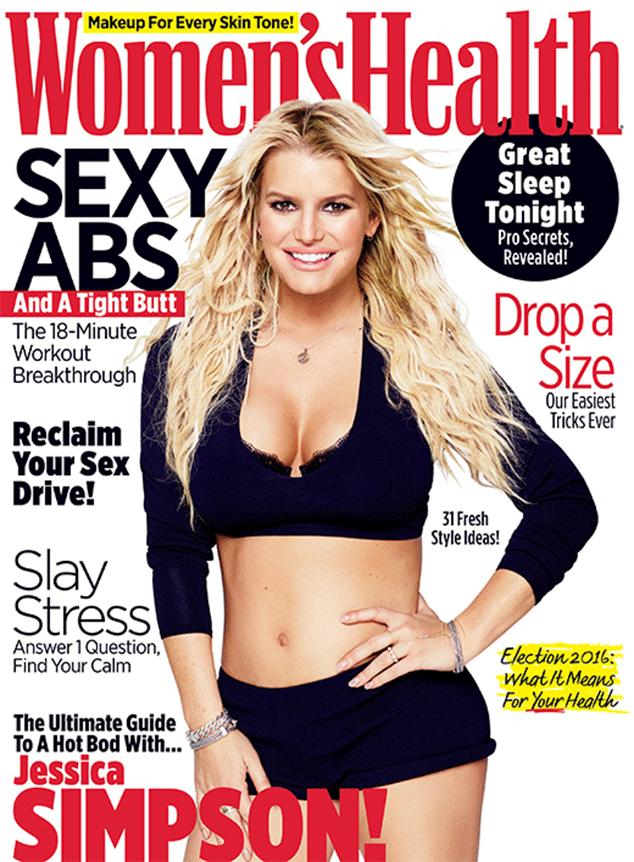 Eric Ray Davidson/Women's Health
With her platinum hair and sexy curves, Jessica Simpson is known for being a blonde bombshell...but there was one thing about her body that she thought was almost too sexy: her boobs!
The mother-of-two covers the September issue of Women's Health magazine, opening up to the publication about her ever-changing body and the difficulties of dealing with that in the public eye.
"My boobs just have their own life, they have a way of making themselves present," she explained. "I thought I was going to get a breast reduction."
However, she ended up not going through with the process, and her hubby Eric Johnson is happy about that!
"After having kids, I look at myself and I'm like, you know what, my boobs are actually really big, but I like how they are," she said. "They're an asset, and Eric loves them still."