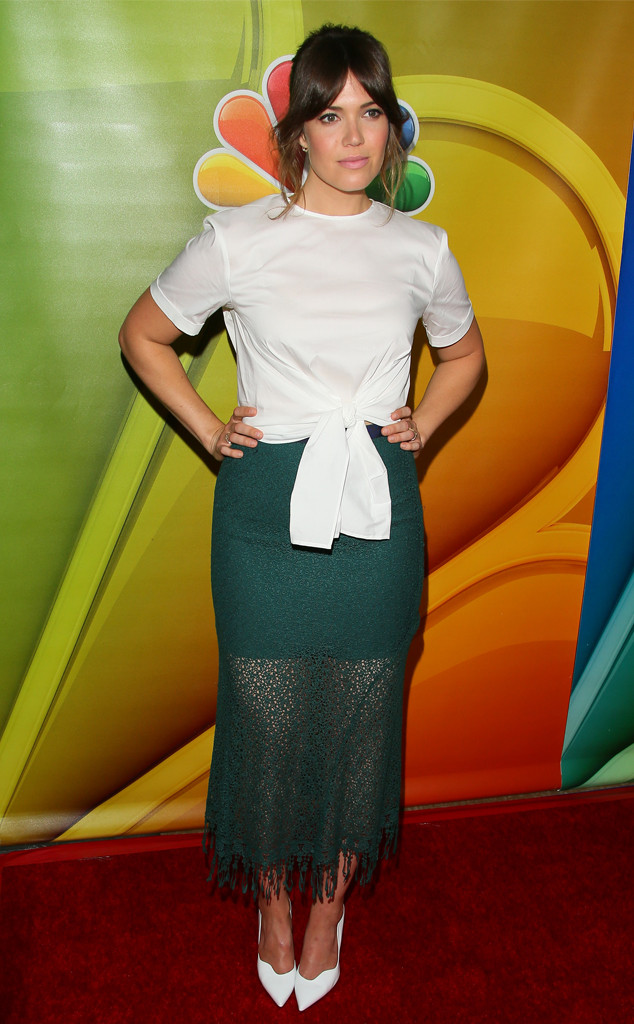 JB Lacroix/WireImage
It's been two months since her divorce was finalized, andMandy Moore is doing "fantastic." During Tuesday's This Is Us panel at the Television Critics Association tour in Beverly Hills, the 32-year-old actress spoke for the first time about her split from Ryan Adams, her husband of nearly six years. "It's tough. Life is not easy," she admitted. "I think it's been great to be able to take all of the chapters in my life and be able to pour it into a job like this because it all helps. It's all fuel."
Moore didn't divulge the details of her breakup with Adams, 41—that's not her style—but she did explain how it's affected her work. "I think everything happens for a reason," she said. "I think I spent a good portion of the last years of my life really pouring all of my energy into my life and relationship, and now that that's sort of not part of my life any more. It's just not a coincidence to me that things sort of opened back up, and I'm able to focus back on myself again."
The couple announced their split in January 2015. "It is a respectful, amicable parting of ways and both Mandy and Ryan are asking for media to respect their privacy at this time," a rep told E! News. When their divorce was finalized, E! News learned neither party is receiving spousal support. Moore is keeping their Griffith Park home, their Beverly Hills condo and a 2012 Prius. Adams is keeping his comic book collection, arcade games, a 2008 Porsche Carrera and a 1959 Cadillac. The exes are keeping their publishing rights for music created during their marriage.