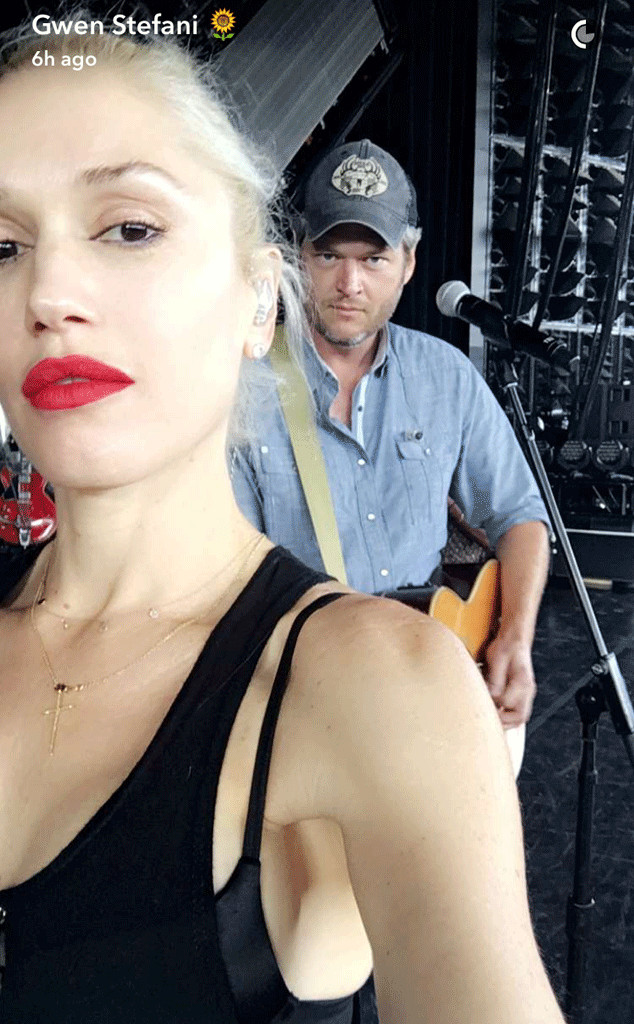 Snapchat
What a difference a year makes.
One day before marking 12 months since Gwen Stefani and Gavin Rossdale filed for divorce, the "Make Me Like You" singer took to the stage in Detroit where a special guest just so happened to show up.
In between her set at the DTE Energy Music Theatre, the lead singer of No Doubt brought Blake Shelton out on stage to perform their duet titled "Go Ahead and Break My Heart."
According to concertgoers, the pair ended the song with a hug on what Gwen called "a really special night."
Perhaps Tuesday night's performance doesn't come as the biggest surprise to fans of the couple. Earlier in the day, Gwen was active on Snapchat where she documented rehearsals with her boyfriend close by.