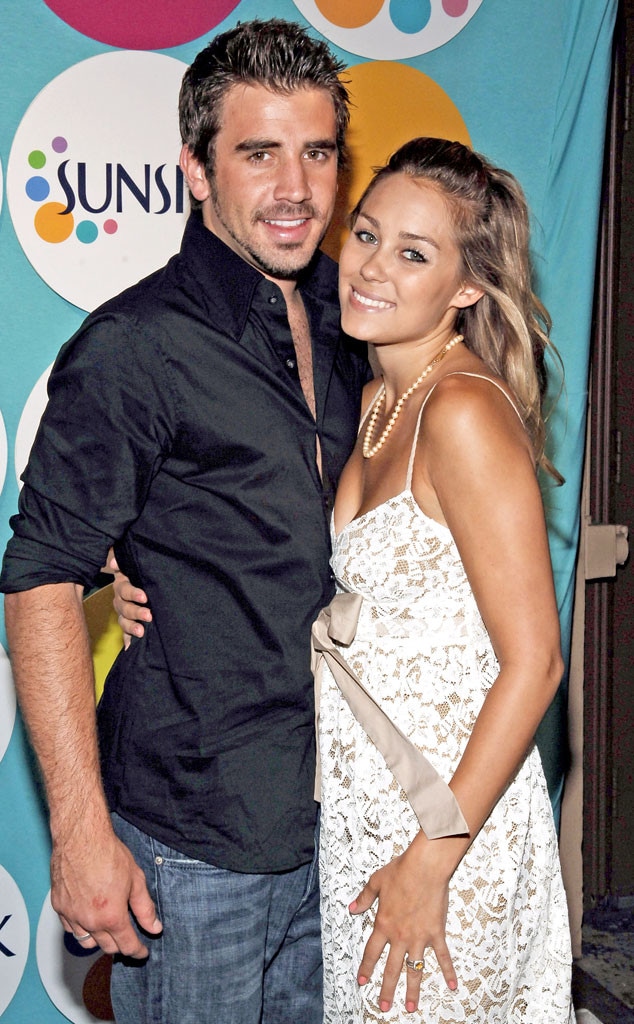 Jemal Countess/WireImage
Lauren Conrad is still keeping it real.
The fashion designer and best-selling author opened up about her time on The Hills during MTV's special celebrating the 10th anniversary on Tuesday night, That Was Then, This Is Now, where she finally revealed the truth about her break-up with then-boyfriend Jason Wahler, who also appeared on Laguna Beach, that fans never knew...before now.
After Jason left the show, he had numerous drinking-related arrests and spent time behind bars and be battled substance abuse, something that was never addressed on The Hills. He entered rehab several times and appeared on Celebrity Rehab With Dr. Drew.
And during the special, fans got to see a portion of Jason and Lauren's post-break-up meet-up that never made it to the air.
"After we went on a break from filming, it was like a couple weeks in, I finally decided to end things. We broke up. I said you have three days to get your stuff out, I'm having the locks changed on Monday," Lauren explained. "So when I saw Jason that day, it was the first time I had seen him since we had broken up. It was really hard. What made it harder was I could see he wasn't sober."
In the scene, Lauren realizes Jason isn't sober, and he gets defensive, denying it while saying, "It's 10 o'clock in the morning! It's like, yeah, a freckle past a hair." Lauren doesn't back down, saying, "You're not normal right now, what is wrong with you?" 
When Lauren then says, "I just feel like you're f—ked up and it's my fault," Jason looks towards the cameras before saying, "Don't say this right now." Lauren finally points out to Jason that the producers wanted her to talk to him on-camera. "I just want to leave, and they're like, no, he wants to talk to you...Because I thought you were like messed up on something. It kills me to see you like that. Like, you're acting so weird."
Even 10 years later, Lauren still got emotional talking about her split with Jason and his substance abuse problem during the special.
"That really broke me, because I felt like a responsibility to take care of him, and I felt like when we broke up I was abandoning him," Lauren tearfully admitted. "Because there were a lot of nights that I was getting 2 a.m. phone calls and I had to go pick him up passed out in the back of a club. So I was like who is doing that now,  I know he doesn't have friends who are doing it...I was like, oh god, no one is taking care of him."
Dmac/CPR/FAMEFLYNET PICTURES
And while the break-up was painful, Lauren's parents admitted they were "so happy" when it ended. "There was a little party over here," Lauren joked, while her dad Jim clarified it was a "big party."
Her mom Kathy explained, "We were sad for her, but in the long run, we knew it was best." 
Jason did later make another appearance on The Hills, with Lauren briefly wondering if they would get back together, but it was revealed he had a girlfriend, with Lauren, who is now married to William Tell, saying, "Jason's story has a happy ending. He is sober now and married and very happy."
Jason married Ashley Slack in 2013, and recently co-founded a men's sober living home, Widespread Recovery, in Laguna Beach.