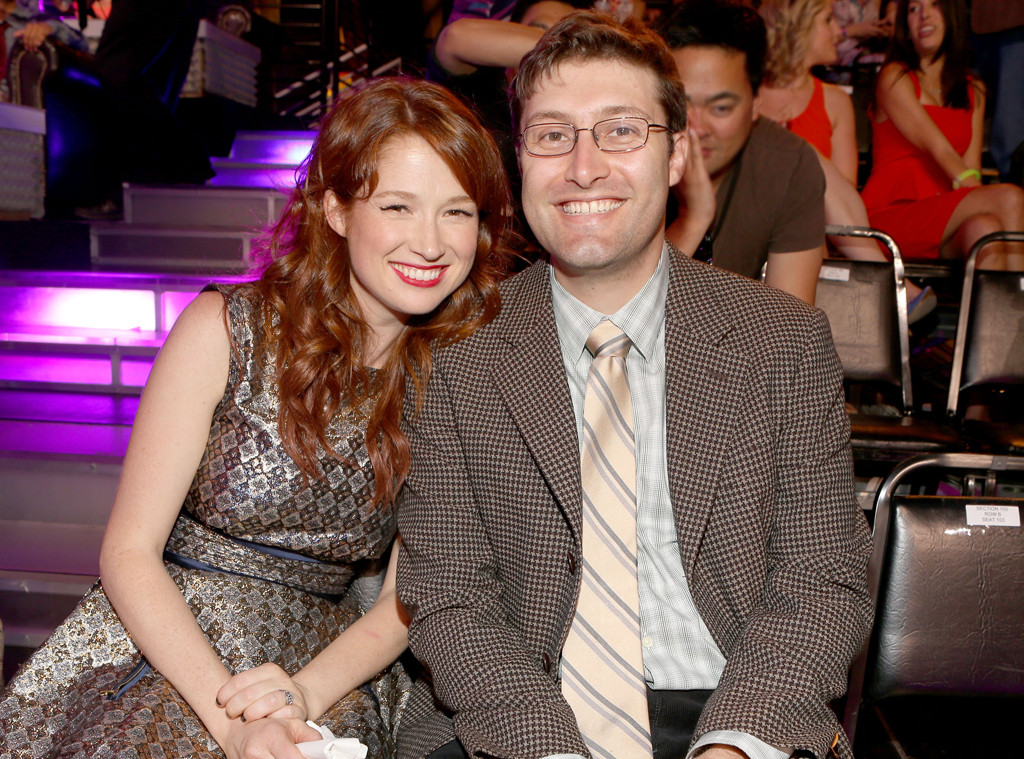 Christopher Polk/Getty Images for VH1
UPDATE: Ellie Kemper revealed her baby boy's name: James Miller Koman.
She told People magazine that she never meant to keep it a secret. "Oh no, he has a name! That's so funny, it's James!" she said, laughing. "What if we were so mortified by his name we were like, 'Don't tell anyone!'"
________
And a baby makes three!
The Unbreakable Kimmy Schmidt has given birth to her first child with husband Michael Koman.
Kemper kept the details of her firstborn under wraps, however. People was the first to report the baby's arrival.
Kemper's co-star, Titus Burgess, shared a few details via Facebook Monday. "My Ellie had her baby. A son. But why am I emotional. He's not mine. Also someone is gonna call her mom. I cannot wrap my head around it," he wrote. "Like she went into labor and pushed someone out. I cant process it. In fact, when she told me she was preggers -correction I told her cause her nose was swollen...she denied it but Im from the south..if we dream about fish we know someone in the fam is pregs- anyways when we spoke about it i laughed..because on the first day of filming i looked her square in the eyes and I said 'bitch..dont get pregnant cause I dont have time for it.' She laughed and said trust i wont...I feel such betrayal and happiness."
Back in April, Kemper broke the news that she was expecting a little one during a guest appearance on The Tonight Show when she explained how pregnancy affected her filming of season two of her hit show.
"It didn't really affect filming until the very end. We had a table read and I saw that my character was supposed to be on a roller coaster...I was Googling pregnant women on roller coasters," she shared with late-night host Jimmy Fallon.
"Because it was still so early on we decided we'll just tell people that I have a back injury and that's why I can't ride on the roller coaster. I could not act like I had a back injury. I kept forgetting I had one so I would do things someone with a back injury can't do."
She further explained, "They'd yell lunch and I would leap up and do cartwheels to catering. You're not supposed to do that!" True, Ellie, very true.
Congratulations to both the actress and her hubby on their arrival!