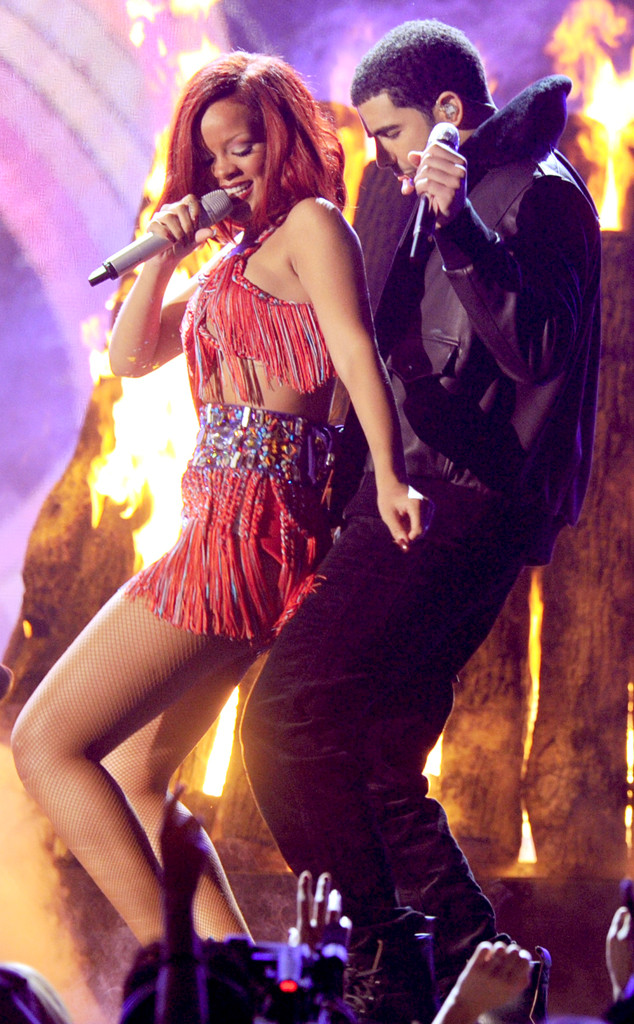 Kevin Winter/Getty Images
For some couples, long distance is an absolute deal-breaker. But for Drake and Rihanna, it totally work, work, work, work, works.
As music's hottest couple continues to keep their romance alive, fans were delighted to watch their surprise collaboration over the weekend.
During Drake's OVO Fest performance in Toronto, a special someone came out on stage unannounced to perform "Too Good" and "Work." Any guesses? It's RiRi, of course.
While their chemistry, facial expressions and dance moves are enough to get any fan excited, we can't help but acknowledge the distance these two make to see each other.
Fresh off of her Paris gig as part of the Anti World Tour, Rihanna flew to Canada to support her man. And after the special performance, the 28-year-old traveled practically across the globe again in time to perform near Sweden.