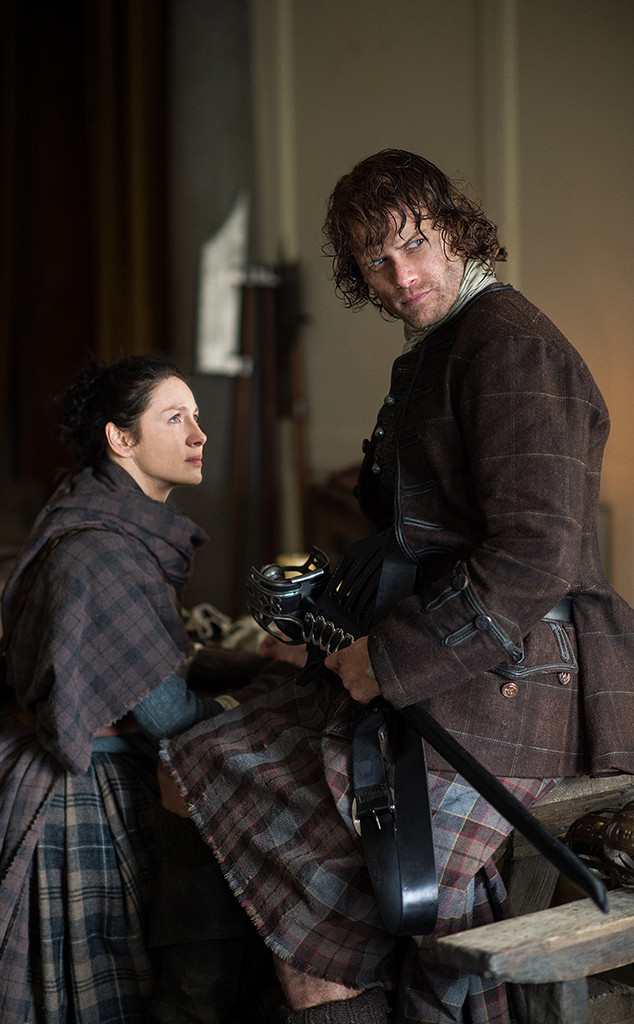 Starz
What will it take for the Emmys to finally pay attention to Outlander? For the second season in a row, the series and its stars Caitriona Balfe and Sam Heughan found themselves shut out of the major nominations. And according to Starz CEO Chris Albrecht, that might never change.
The premium cable network's boss was addressing reporters at Starz's TCA Summer Press Day when he shared his pessimistic outlook on the fan-favorite show's chances at being invited to the TV Academy's party in the future. But he doesn't see that as an indictment of the quality of the work. Rather, he placed blame at the feet of the Academy itself.
"I don't think we'll ever break through with those people on those shows," he admitted, revealing that he doesn't see much Emmy love in the cards for network siblings Power or Survivor's Remorse, either. "I was part of a team that invented how to campaign for Emmy votes. Trust me, it's not a level playing field. I spent years inside the TV Academy working it. It took a lot of money and there's a certain momentum that goes along with that. Having said that, we couldn't be more proud of the work that is being done by the people on the shows. It is award-worthy. Whether it's an Emmy award or not, it's not the point."