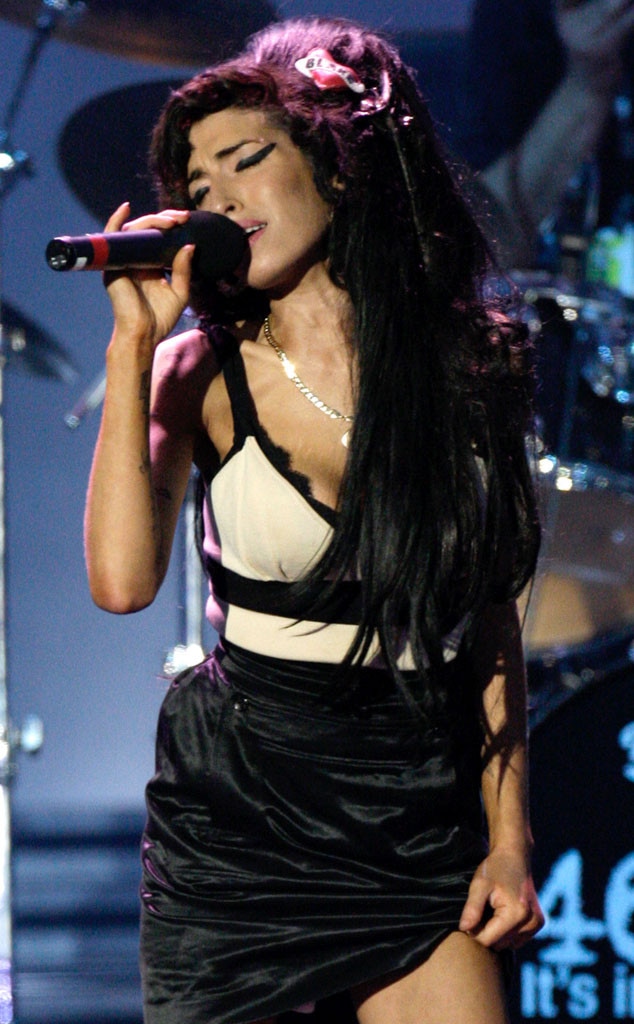 AP Photo/Edmond Terakopian
It's been more than five years since Amy Winehouse died and those close to her continue to find ways to honor her legacy.
The late singer's family launched the Amy Winehouse Foundation in her honor on Sept. 14, 2011, which would have been her 28th birthday, and the foundation has now helped open an addiction recovery facility for women in London. The Grammy winner passed away in her London home after suffering accidental alcohol poisoning when she was just 27.
Amy's Place, based in East London, comprises 12 self-contained apartments that can accommodate up to 16 women between them, according to The Guardian. The goal is to help recovering drug and alcohol abusers readjust into society and stay sober. A three-month program offered for residents includes treatment aids such as holistic yoga, relapse-prevention counseling and employment workshops.
Dominic Ruffy, the Amy Winehouse Foundation's special projects director, told The Guardian, "There are about six women-only rehabs, and beyond that, there's an even greater paucity of women-specific recovery housing beds. There is only one other women-only recovery house in London and it's only a four-bed with a six-month waiting list."
Having been in recovery himself, Ruffy underscored the importance of a safe living space, stating, "Our experience shows if you give people an extended period of time post-traditional rehabilitation treatment, you will improve the percentage of people who stay clean [in the] long term." He added, "We have a saying in recovery that the drink and drugs aren't our problem, it's living life clean and sober."
Despite this positive new venture for the Amy Winehouse Foundation, her family has battled for control of the singer's legacy.
Father Mitch Winehouse called the documentary Amy "a missed opportunity to celebrate her life and talent and that it is both misleading and contains some basic untruths." However, the film—which painted a less than flattering portrait of the singer's relationship with Mitch—received rave reviews and won the Oscar this year for Best Documentary Feature.
Meanwhile, a statue of Amy has been standing in Camden Town, North London, for over a year. Her father told The Telegraph, "They don't put statues up to people that are with us anymore, so it kind reinforces the fact that physically, she's gone. But spiritually, she'll never leave us."
Watch:
Amy Winehouse's Manager Tried to Save Her