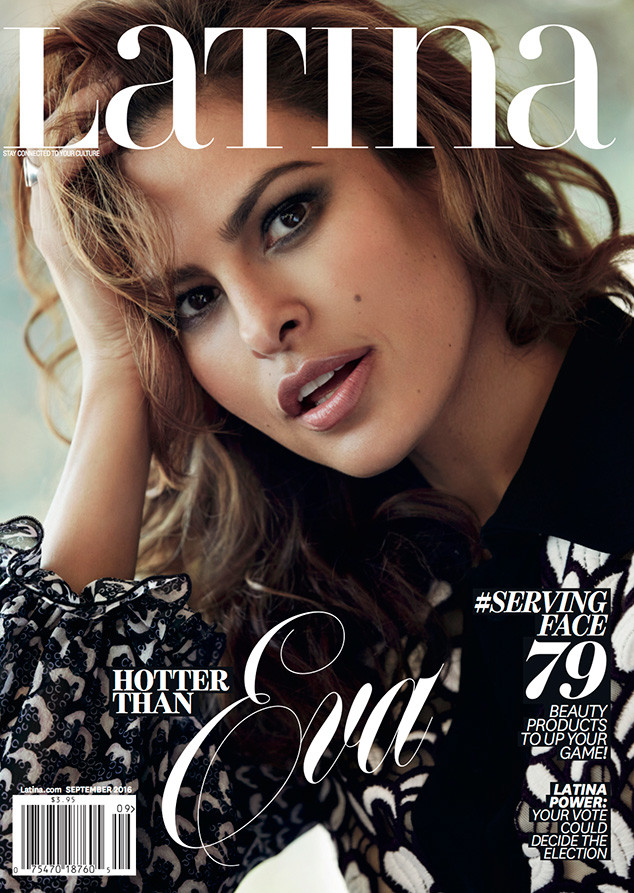 Diego Uchitel/Latina
Eva Mendes doesn't usually discuss her personal life in the press.
But, given everything that's happened in the past three months, the 42-year-old actress makes an exception for Latina's September issue (on newsstands Aug. 9). Speaking for the first time about the death of her brother, Carlos Mendes, and the birth of her daughter, Amada Gosling, Eva credits her family with getting her through it. "Losing my brother brought our family closer, and we were already close to begin with," she says of Carlos, who lost his battle with cancer at age 53 on Apr. 17. "So to just see everybody be there for one another and show up, I feel so lucky to have them." Amada was born 12 days after Carlos' passing. "We had a funeral service for him and that same week I had the baby. It was really, really intense and obviously beyond heartbreaking, but also kind of beautiful." Understandably, Eva hasn't "really processed" it yet.
With two young daughters to take care of, Eva hasn't had much time to grieve. "My older little girl is not yet 2 years old. My little one is still an infant, and right now it's really about surviving those nights and trying to enjoy this time as much as possible with them, and start the bond between Esmeralda and Amada," she explains. "It's a really, really special time. I'm loving it."