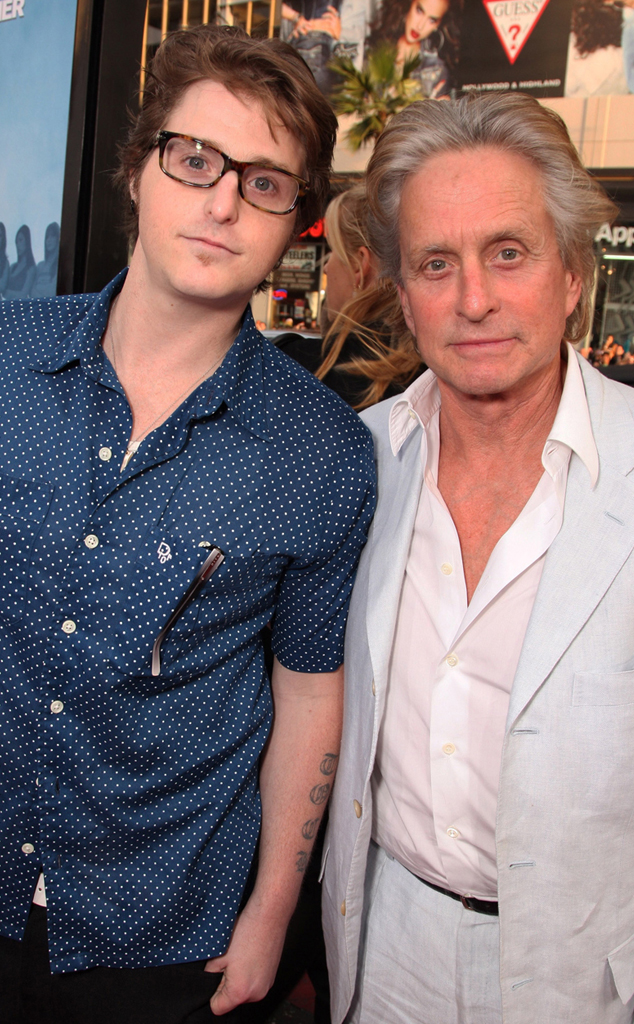 Eric Charbonneau/Le Studio/Getty Images
Michael Douglas' son, Cameron Douglas, has been released from prison almost seven years after he was sentenced for possession of heroin and selling methamphetamine in 2010, E! News confirms.
Originally Cameron was sentenced to a five-year prison term but he later confessed to smuggling drugs into prison, which resulted in an extension on his sentence and two years in solitary confinement. Michael's son was set to be released in 2018 but is now living in a halfway house in Brooklyn, New York.
Cameron is the son of Michael and ex-wife Diandra Douglas. The former couple divorced in 2000 after 23 years of marriage.
Michael opened up about his son's incarceration during his Emmys acceptance speech in 2013 when he won for Outstanding Lead Actor in a Miniseries for Behind the Candelabra. "My oldest son, Cameron, I'm hoping I'll be able and they'll allow me to see him soon," an emotional Michael told the crowd. After he stepped off the stage, the award winner further explained himself to reporters.