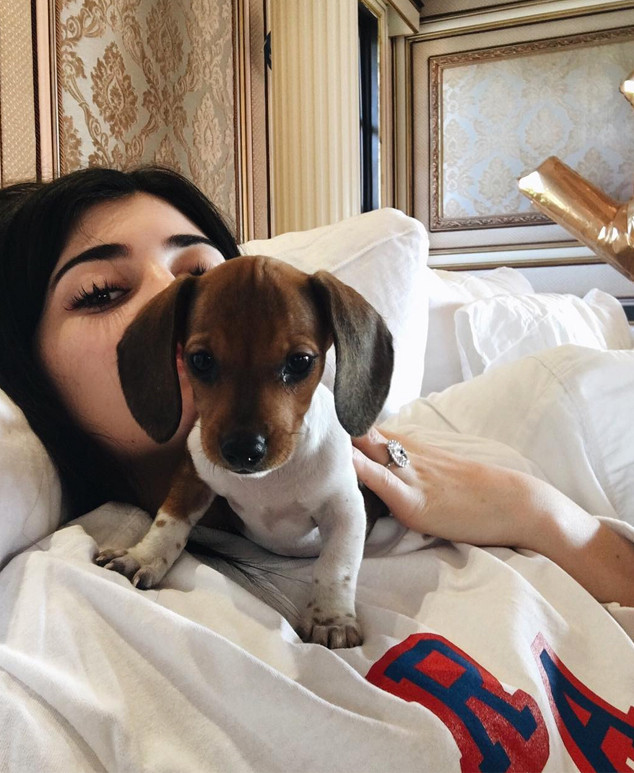 Instagram
Kylie Jenner's furry family just keeps growing!
The E! reality star is already a proud mama to four dogs so it's no wonder she'd be more than willing to help raise another tiny pooch.
Jenner's best friend Jordyn Woods surprised the makeup mogul for her upcoming birthday with the puppy, which (duh!) led Kylie to document their first moments together on her Snapchat.
Kylie as well as the rest of her fur babies seemed to be getting along famously with their latest addition, which the 18-year-old named Penny. Videos from the star's social media account show Kylie gushing over Penny, and rightfully so! She's pretty darn adorable.