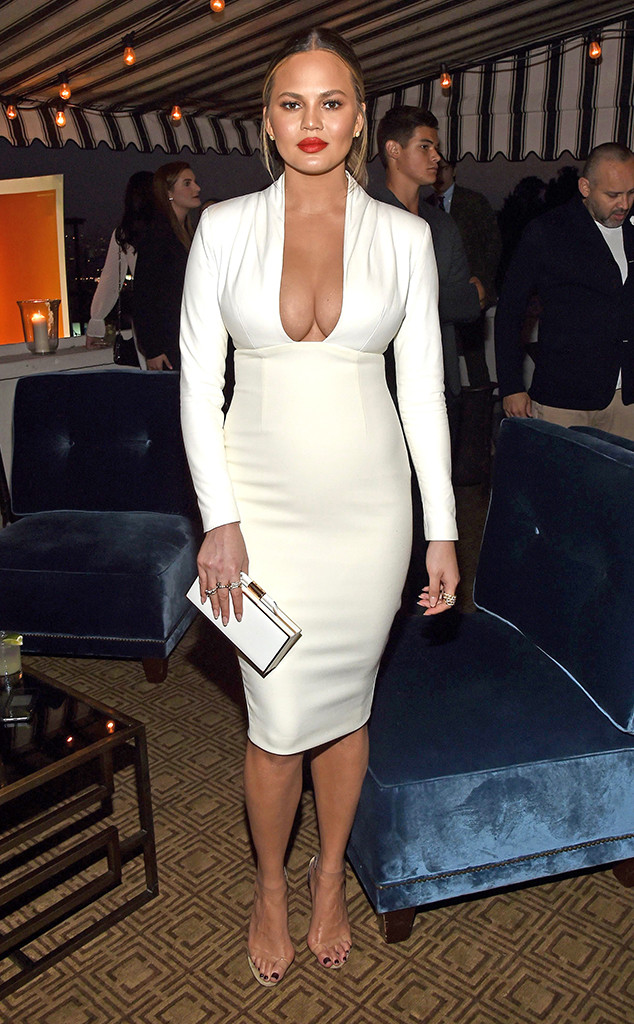 Michael Buckner/WWD/REX/Shutterstock
Chrissy Teigen has something to say about the 2016 Miss Teen USA competition.
In case you missed it, Miss Texas Teen Karlie Hay took home the top prize at last night's annual pageant held at the The Venetian Resort & Casino in Las Vegas. The 51 ladies competing for the crown were narrowed down to a final five that included Hay's runner-up Miss North Carolina Emily Wakeman, second runner-up Miss South Carolina Marley Stokes, followed by Miss Alabama Erin Snow and Miss Nevada Carissa Morrow.
So when the Miss Teen USA pageant Twitter account shared a celebratory photo of the top five finishers, Teigen noticed that each competitor shared a few similarities when it came to their looks.
"Wow how can we choose from such a diverse bunch," the model joked of the potentially eyebrow-raising moment.