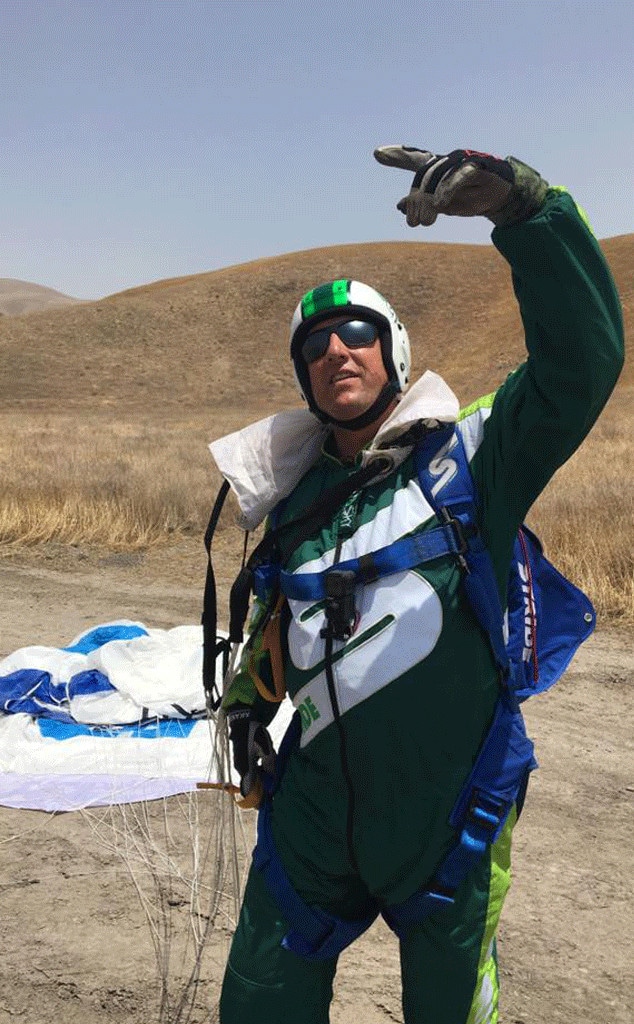 Facebook
Don't try this at home, ladies and gentlemen.
Luke Aikins had millions of viewers on the edge of their seats Saturday night when he performed his latest daredevil stunt on Fox's Heaven Sent special.
The 42-year-old sky-diver decided to jump out a plane without a parachute in hopes of landing directly into a net 25,000 feet below him. You can now open your eyes because Luke completed the stunt safely and successfully.
"I'm almost levitating. It's incredible, this thing that just happened," Luke shared surrounded by family and friends after the "perfect landing." "The words I want to say I can't even get out of my mouth. Baba booey." 
Minutes before the jump, broadcasters informed the audience that Luke was unable to speak to anyone because he had to completely focus on the task. Weather conditions also allowed he sky-diver to complete the mission as scheduled. 
For those wondering who exactly is this dare devil, we did some digging and quickly learned this isn't Luke's first time dealing with adventure.
According to Fox Carolina, the proud husband had made about 18,000 parachute jumps and did some of the stunts for Ironman 3. Despite all the experience, Luke couldn't help but have a few nerves before his most publicized (and record-breaking) stunt thus far. 
"If I wasn't nervous I would be stupid," the athlete shared with the outlet. "We're talking about jumping without a parachute, and I take that very seriously. It's not a joke."