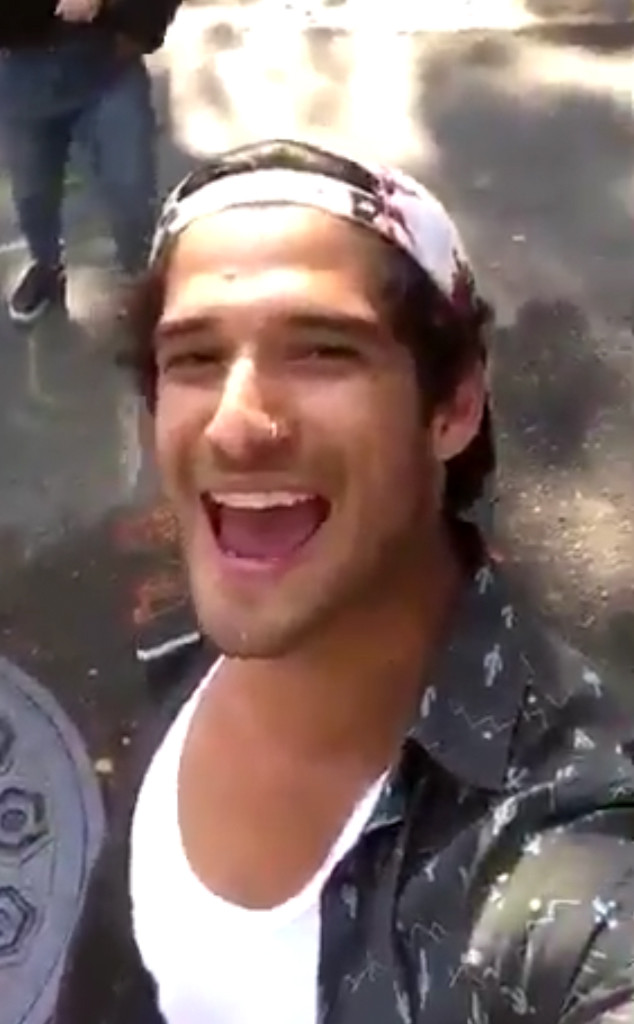 Twitter
Tyler Posey just stirred up a bit of controversy on the Internet.
The Teen Wolf actor was posting videos on Snapchat while hanging out with his friends on Friday, but one video caught everyone's attention more than others, because it seemed like the 24-year-old was coming out as gay. Recording a street sign that said "Gay St.," you hear Posey telling his followers, "This is me. I am this and this is me. I've never felt more alive," and then turns the camera on himself and yells, "I'm gay!"
At the time, a source close to Posey told E! News, "Tyler did not 'come out' on Snapchat."
With Twitterverse blowing up in a storm after the video was publicized, Posey quickly backtracked the following morning, issuing an apology as well as a clarification about his sexuality.