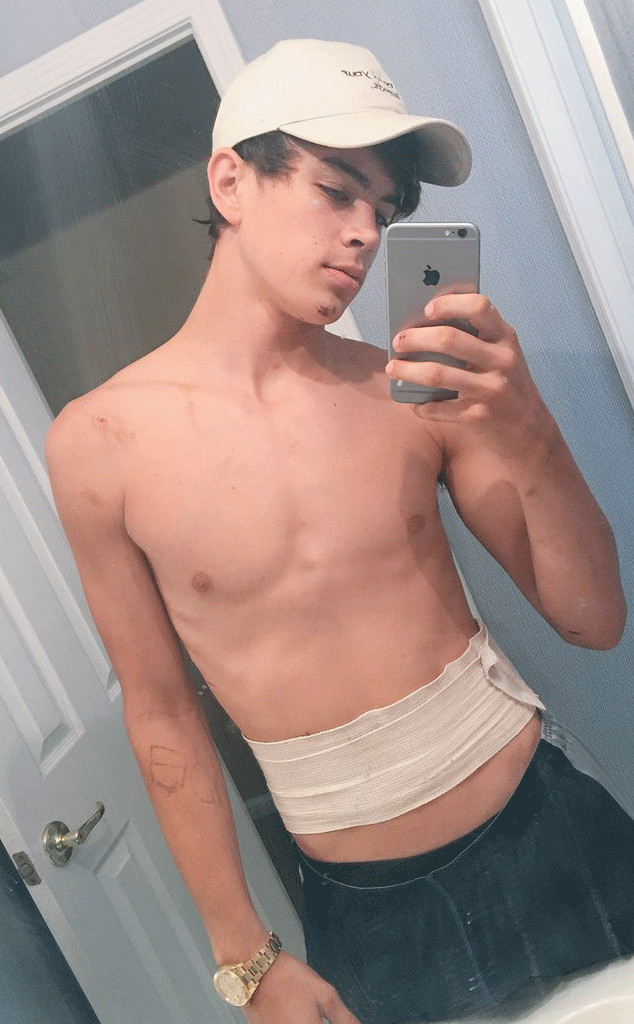 Twitter
UPDATE: Hayes Grier is updating fans on his health days after a frightening incident. "Ready to be back," he wrote on Twitter Sunday afternoon with a shirtless selfie showcasing a few bruises and scratches. We're wishing the best in his recovery.
________
Hayes has been hospitalized after being involved in an accident earlier today, his brother Nash shared on social media.
The 18-year-old took to Twitter to write, "#PrayForHayes Just got a call on set that said Hayes was in a crash. He's now in the hospital."
He then added, "he can move & talk now (thank god) but he's coughed up a lot of blood. That's all I know. Pray he has a quick recovery…Damn I hate hearing s--t like that on the phone scared me to death."
Hayes' rep also gave fans a sense of his condition with a statement to E! News. "Earlier today, Hayes Grier was involved in a dirt bike accident and immediately transported to a local hospital. Hayes suffered a concussion, broken rib, bruised lung, and multiple skin lacerations. Thankfully, he is OK and currently resting and recovering in the hospital surrounded by his family, where he will remain for the next few days. We can't thank you all enough for the outpouring of prayers and support for Hayes."