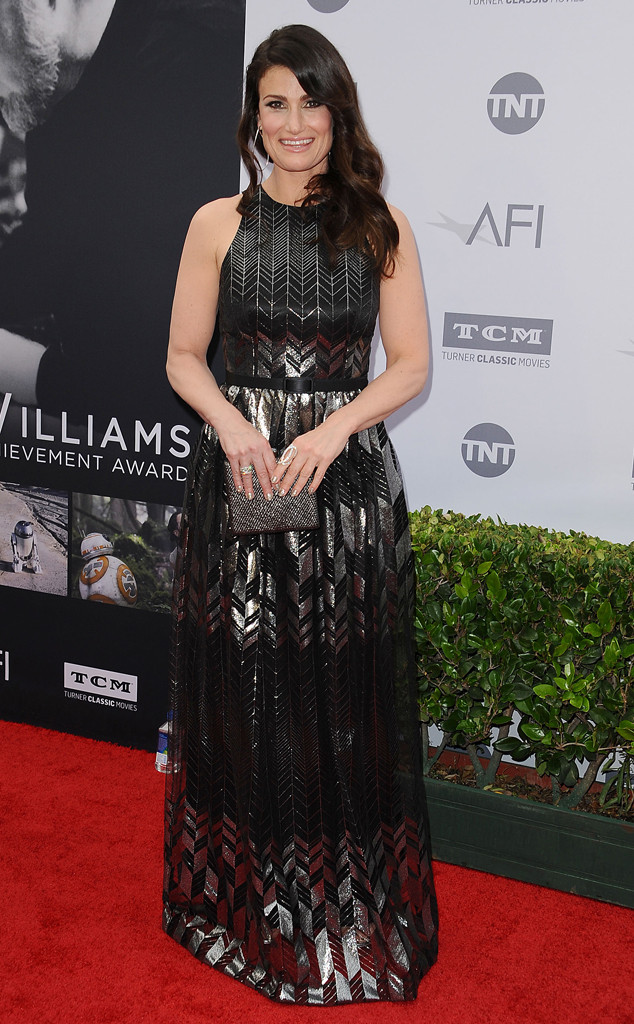 Jason LaVeris/FilmMagic
Lifetime's found its next classic '80s movie to remake.
The network has announced plans for a contemporary re-imagining of Beaches set to premiere in 2017, E! News has confirmed. The remake will star Idina Menzel, who will be stepping into Bette Midler's shoes to sing the film's iconic song, "Wind Beneath My Wings."
Beaches tells the story of two young girls who have a serendipitous meeting on the Venice boardwalk that kickstarts an unexpected and lifelong friendship. CC (Menzel) is an aspiring singer trying to make it in LA until a director gives her her first big shot. Hillary, played by Barbara Hershey in the 1988 original, is the daughter of a prominent civil rights attorney who struggles to find her own destiny. Their friendship—with its ups and downs—sustains them for decades. The role of Hillary has yet to be cast.