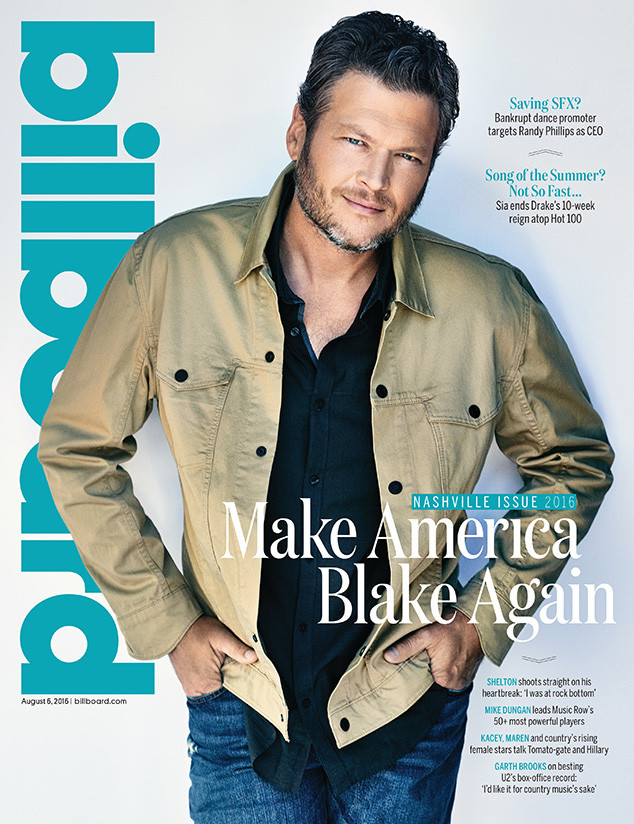 Miller Mobley/Billboard
Sometimes the greatest love can blossom out of heartbreak.
A year has passed since Blake Shelton announced his divorce from Miranda Lambert, and the star is now opening up about rediscovering happiness with Voice co-star Gwen Stefani.
In a new interview with Billboard, Shelton reveals that he and Stefani found solace in each other as they both endured gut-wrenching breakups. In fact, the 40-year-old still remembers the moment he told Stefani, then just an acquaintance, about his impending divorce.
"I won't forget that day," he says. "I looked over at Gwen—who I didn't really know—and she had these huge tears in her eyes."
Shelton expected Stefani would launch into a cliché pep talk, but instead, she took the opportunity to come clean herself.
"I thought it was going to be another one of those 'things are going to be OK' talks," he says of Stefani, his fellow coach on NBC's The Voice. Instead, "She said, 'I'm going through something very similar to what you're going through. I understand. And I hate it.'"