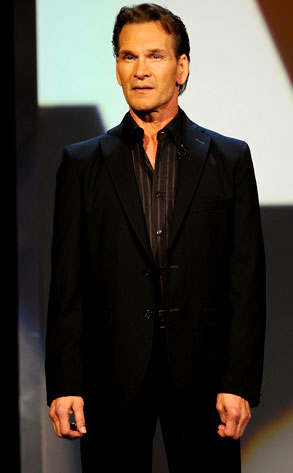 Michael Caulfield/Stand Up To Cancer via Getty Images
Sad announcement just made at the Television Critics Association 2009 Winter Press Tour: "Patrick Swayze checked himself into the hospital this morning for observation after coming down with pneumonia." The pneumonia is said to be a complication of chemotherapy treatments for Swayze's cancer.
Swayze was scheduled to join costar Travis Fimmel and producers in presenting A&E's new drama The Beast to critics.
According to A&E reps, Swayze specifically asked that the show go on and that they pass along a message from him about how "unbelievably proud" he is of the work they've done so far on The Beast.
Earlier this week, Swayze appeared in an interview with Barbara Walters and discussed his battle with pancreatic cancer.
"I'm going through hell," he said.