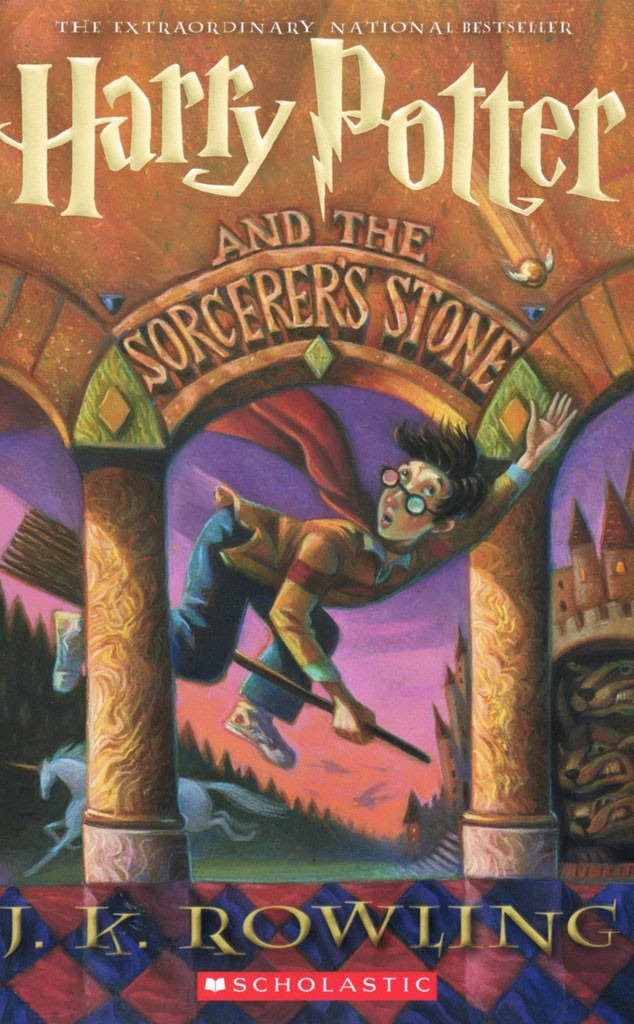 Courtesy Scholastic
Do not adjust your monitors. It is not actually 2008. 
Yes, we are talking about a soon-to-be-released Harry Potter book, but we have not gone back in time. It is 2016 and the world is #blessed with the beautiful gift of the land of Hogwarts once again. As of this Sunday, we will once again be filled with magic and wonder, Dark arts and Herbology, the Weasleys and the Malfoys. 
It would also be wise to point out that upcoming Harry Potter and the Cursed Child has already broken sales records. It's not even a real book (in the truest sense, of course, because it's a screenplay) and already it is smashing its competition to bits. According to Barnes & Noble, advance sales have already beaten out the previous winner, which was, naturally, Harry Potter and the Deathly Hallows. This isn't the first time that the HP brand has performed so swimmingly, so with this week's big milestone it's time to honor the successes of the past.
1. The seven books, in total, sold more than 450 million copies.
2. The movie franchise has grossed more than $7 billion.
3. The book series has been translated into 67 languages.
4. Harry Potter and the Deathly Hallows, Part Two, the movie, had the highest opening in American box office history, beating out The Dark Knight. 
5. The Deathly Hallows, Part Two won the world box office opening record, beating out Pirates of the Caribbean: On Stranger Tides.
6. The Deathly Hallows, Part Two is the highest-grossing Warner Brothers movie release on record.
7. Harry Potter and the Deathly Hallows became the fastest-selling book in history.
8. The HP-themed podcasts MuggleCast and PotterCast have reached number one on iTunes' podcast rankings. 
9. J.K. Rowling is the first (and still only) billionaire author. 
10. The Goblet of Fire broke the record for most copies produced in an initial printing, with 3.8 million copies. 
11. That record was broken by the 8.5 million initial copies of The Order of the Phoenix. 
12. That record was then broken by the 10.8 million initial copies of The Half-Blood Prince. 
13. That record was, finally, broken by the 12 million copies of The Deathly Hallows.