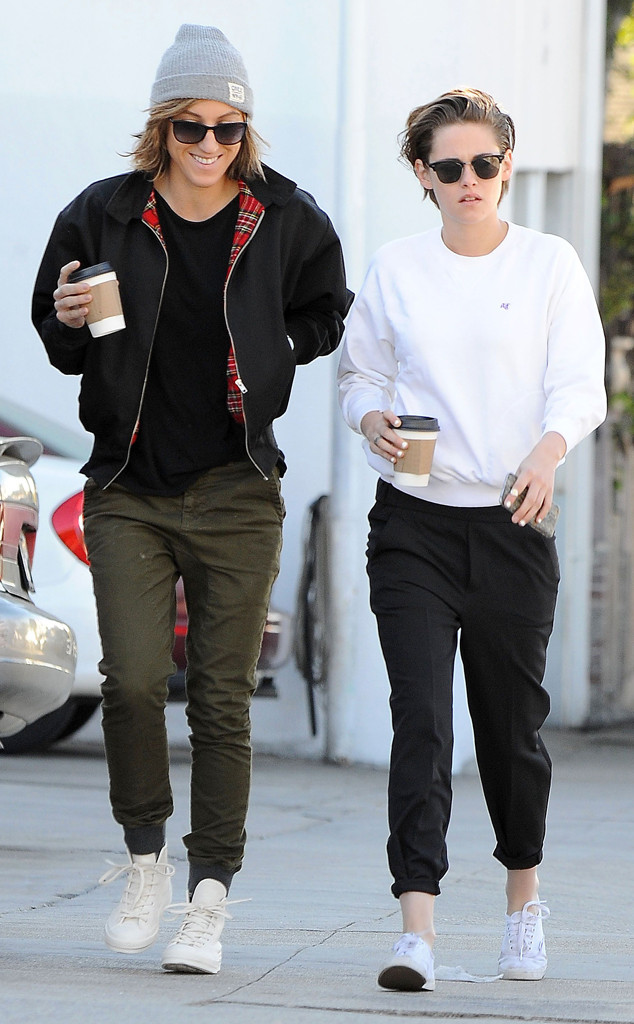 Broadimage/REX/Shutterstock
Kristen Stewart is helping save lives.
I mean that literally.
The 26-year-old actress just took a bold step in revealing in the new issue of Elle U.K. that she's in love with a woman.
In opening up about her girlfriend Alicia Cargile, Stewart helps assure her young fans struggling with their sexuality that being gay or bisexual is, quite simply, okay.
Sure, we live in a time when the LGBT community is accepted like no other time in history, but more needs to be done.
According to LGBT youth suicide prevention organization The Trevor Project, lesbian, gay and bisexual youth are four times more likely to attempt suicide than their straight peers, and nearly half of all transgender individuals report attempting suicide at some point in their lives.
I know what many of you are thinking. You're not surprised and knew Stewart and Cargile were in a relationship for quite some time now. You've seen the photos of the couple holding hands. You've read the tabloid reports about their ups and downs.
But the big difference now is that Stewart herself has gone on record and confirmed the romance.