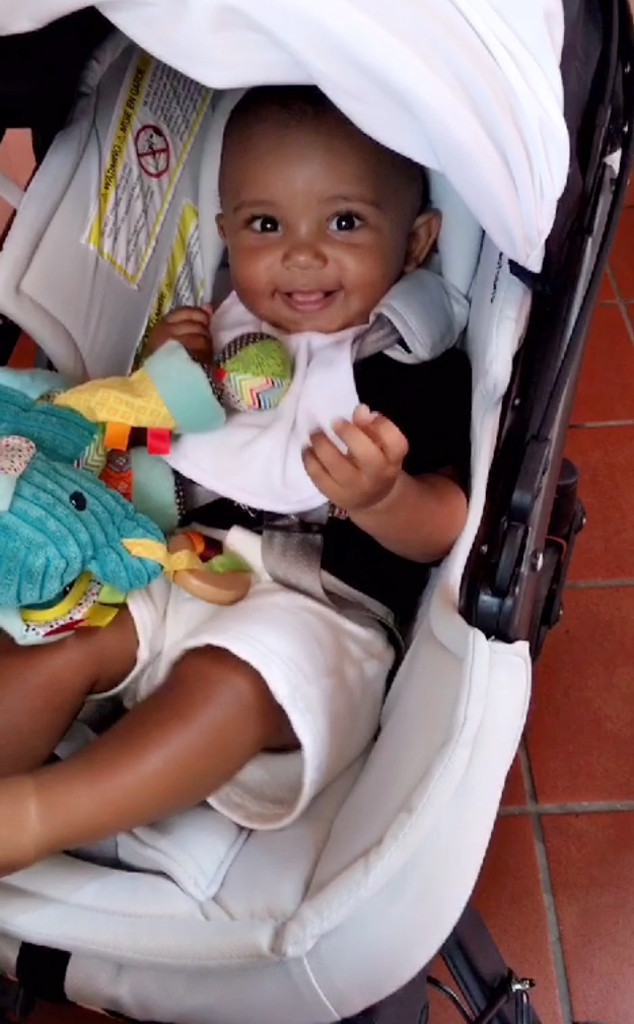 Snapchat
It's safe to say Kim Kardashian and Kanye West have two of the cutest kids in the world.
We've been #blessed recently with more and more precious photos of North West popping up on Kim and her sisters' social media platforms, but the 35-year-old reality star has been more reserved when it comes to sharing anything about her son, Saint.
However, on Wednesday, the mother-of-two surprised us when she shared a photo of her son on Snapchat. In the pic, he's smiling up at his mama with his big brown eyes from what appears to be a car seat, wearing a black and white ensemble and proving he's just as stinkin' adorable as his older sister.
Just last week, Kim opened up to E! News about her little one, who she says is a total "Daddy's boy."