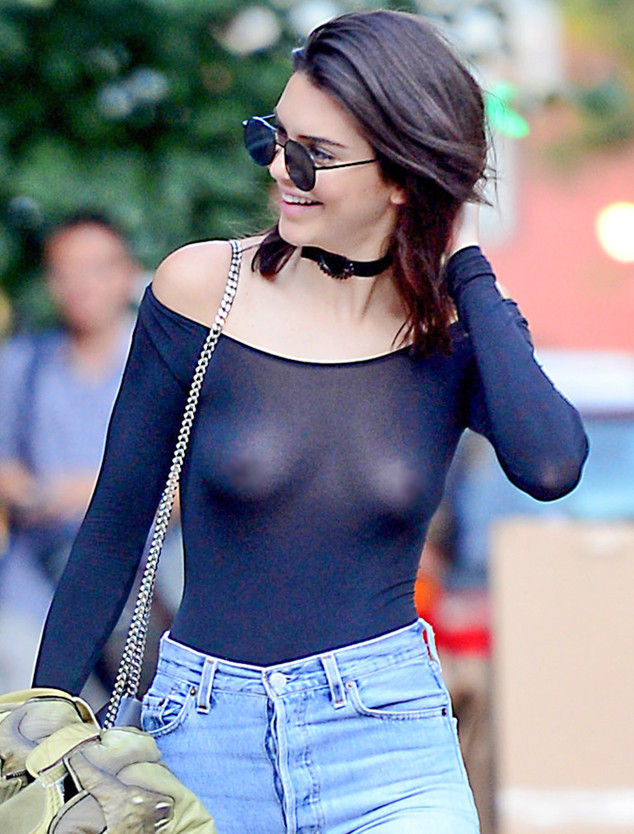 Vantagenews / AKM-GSI
One thing's for sure: Kendall Jenner isn't shy about showing her nipples.
"I don't really see what the big deal is with going braless! I think it's cool and I really just don't care! It's sexy, it's comfortable and I'm cool with my breasts! That's it!" Kendall shared on her website.
There are countless reasons that we adore the supermodel, but her body-positive attitude (not to mention, her killer style) tops the list. Going sans support might feel like a risqué move (not particularly the best idea for office wear), but if you're feeling it, we say give it a go. Confidence is key, after all!
Tasteful nipple rings (like Kendall's $2,000 winged one by Jacquie Aiche) might be hard to come by, but there are others out there. All you need to do to get away with showing it off during the day is pair it with a soft, sexy fabric that merely hints at what's underneath. 
Best reserved for your days off, these are the best low-key ways to sport your nipple ring in broad daylight.
Christopher Peterson/Splash News
Related:
How to DIY Celeb-Worthy Jean Shorts