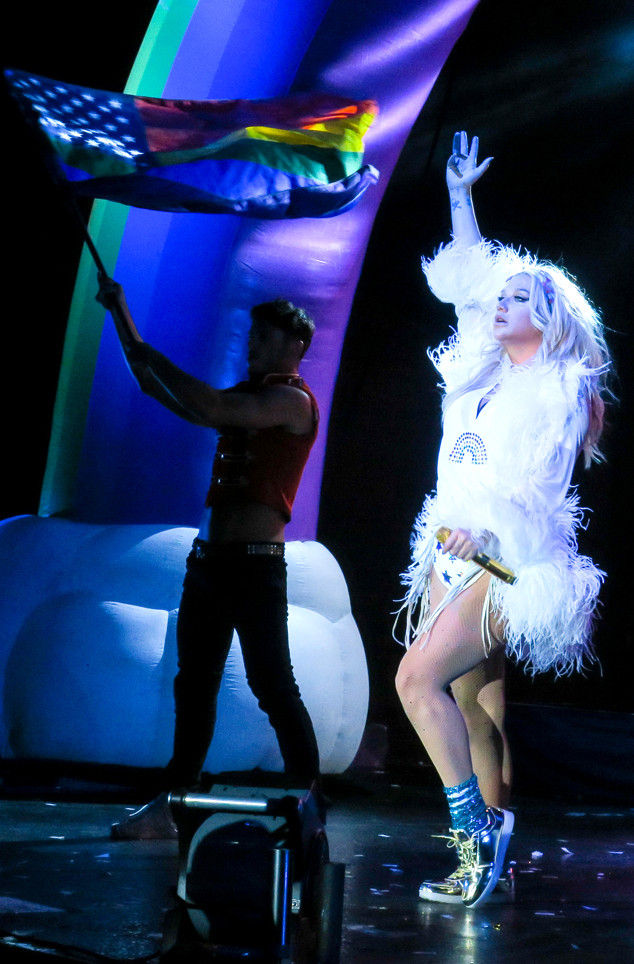 Ronin 47/London Entertainment/Splash News
Kesha took a moment during a performance at the Democratic National Convention on Tuesday night to address her tumultuous lawsuit with Dr. Luke.
The singer performed at an Americans for Responsible Solutions PAC event for Gabby Giffords in Philadelphia. She paused to thank the politician and discuss the "hurt" and ''pain'' she's felt, not only from her lawsuit but from the tragedies that have struck the nation lately.
"I know we came here to boogie, but I have a few things to say," she began. "I'd like to thank Gabby Giffords for having me. I've been thinking about it because I feel like if you're a human being, you go through things, and you go through hurt. And every single one of us knows that emotion. I don't know if you guys know what I'm going through, I'm going through a lawsuit."