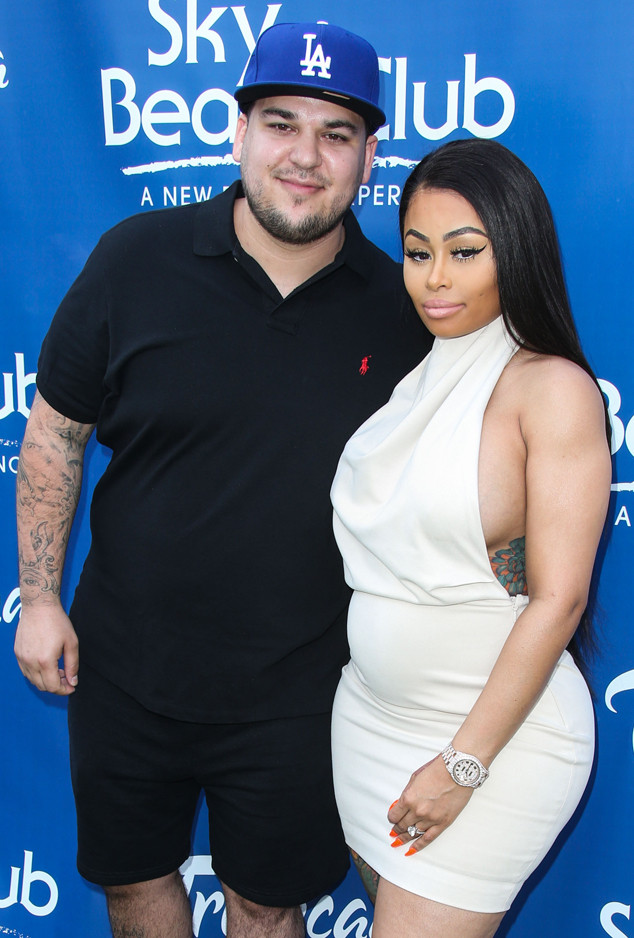 Xavier Collin/Image Press/Splash
People were on high-alert today after noticing a change on Rob Kardashian's social media.
The E! star's Instagram had a noticeable difference when people realized that all of Blac Chyna's photos had been taken off, but E! News learns it's nothing to be alarmed about—the pair, who are expecting their first child together, are still in a relationship.
Apparently, this was just the aftermath of a fight between the couple.
"Rob and her have been getting into little tiffs and Blac Chyna flipped on Rob," a source tells E! News. "He was so pissed at how she spoke to him, so he deleted everything about her to hurt her."
The source adds that "Rob has never cheated on her, but she is very paranoid about that from past experiences," and reassures us that they are "fine" now. "[They're] back in love and have spoken through their fight."