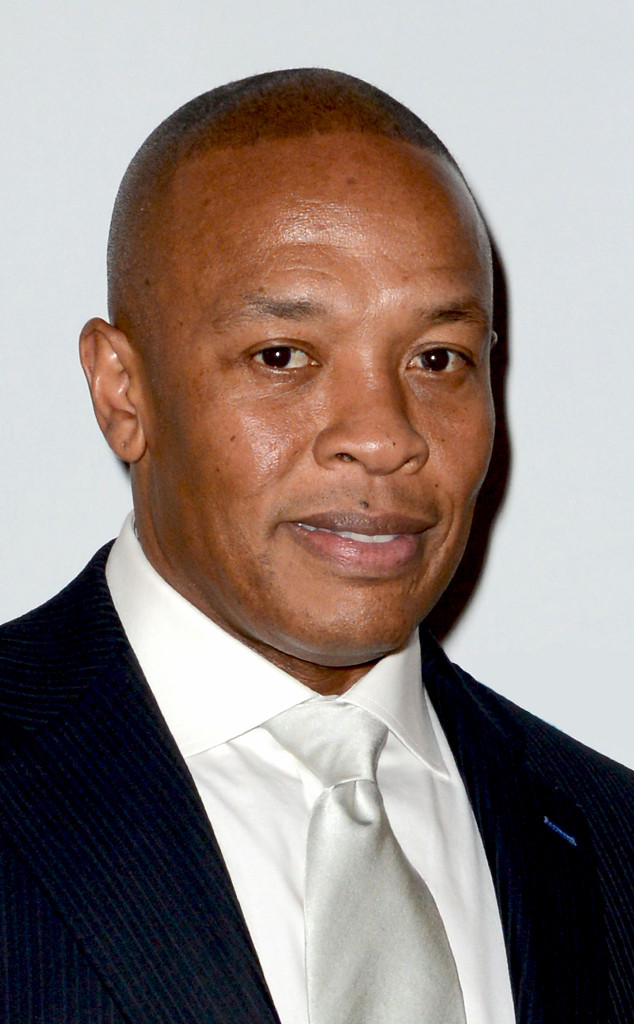 C Flanigan/Getty Images
UPDATE: E! News has learned that the Los Angeles District Attorney's office has rejected the case against Dr. Dre following an incident at his Malibu home earlier this week.
The DA released the following statement: "A misdemeanor charge of exhibiting a concealable firearm in public was declined due to a lack of sufficient evidence."
________
E! News has confirmed that the music mogul, real name Andre Young, was detained by police after authorities responded to a call "regarding an allegation of a man brandishing a firearm," the press release explains.
The call was made by a man who was stopped in his vehicle on Pacific Coast Highway in front of Dre's residence. "He said a male at the residence ordered him to leave and produced a handgun. The alleged victim said he drove away after seeing the handgun."
Police "searched, handcuffed, and briefly detained" the celeb while deputies investigated the incident. No weapon was found at the scene, but the man who made the call insisted on making a private person's arrest, which includes a report detailing his allegations against Dre.
No arrests were made and the rapper wasn't taken into custody, but Dre was given a citation to appear in court.
The press release also states that Young was "cooperative with investigating deputies, consented to a search of his person, and denied all allegations regarding the handgun."