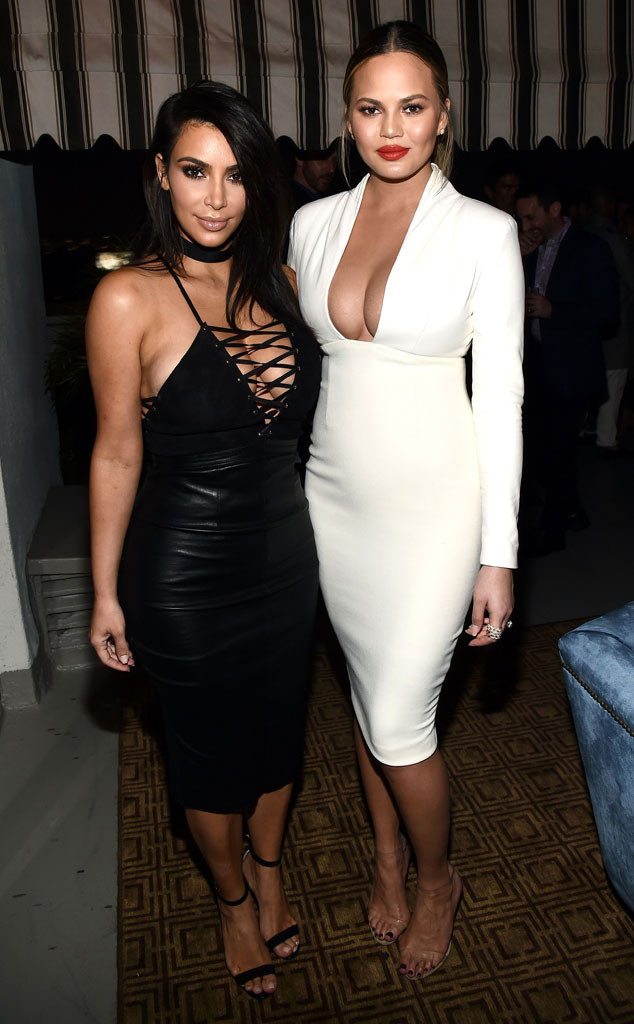 Michael Buckner/WWD/REX/Shutterstock
Kim Kardashian and Chrissy Teigen have become one of Hollywood's most talked about gal-pal duos, but how did it all start?
The pair—who have attended one another's weddings, helped each other through pregnancies and continue to support each other through all the ups and downs of life—met where most friendships blossom: the bathroom.
As part of her "Inner Circle" chats, Kim took to her app to reveal her first encounter with Chrissy. "The night Chrissy and I first met, we bonded in the bathroom while she helped zip me up," the reality star wrote. "We became good friends pretty fast after that, LOL!"
Then, in a video that featured the ladies sitting together on a couch and chatting, Chrissy recalled that they were at STKA with Reggie Bush (Kim's boyfriend at the time). "I remember this because I was so nervous to meet you," the model continued. "I don't know. I'd been watching. I knew all about you. I felt kind of like a weirdo."