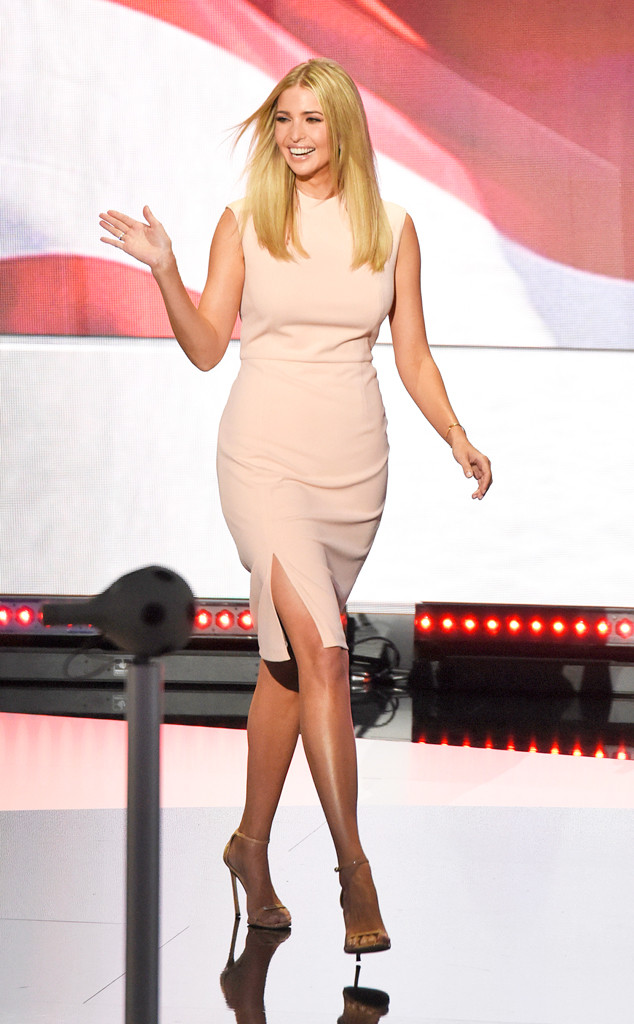 Ida Mae Astute/ABC via Getty Images
Ivanka Trump is a wife, mother, businesswoman, fashion designer and now, daughter of a presidential candidate, who proved that she can deliver a well-executed speech in front of millions with not only poise and ease, but undeniable style.
The 34-year-old former model is no stranger to looking gorgeous, but when she approached the podium last night in Cleveland during the Republican National Convention to introduce her father Donald Trump, she made sure to make her appearance a smart business move (of course).
With so many eyes on her, Trump figured what better way to promote her personal brand than to wear a piece from her collection? So, that's exactly what she did. Last night, Ivanka stunned in a blush sleeveless sheath dress from the Ivanka Trump collection that's modestly priced at $138. (Sorry, guys—it's completely sold out.)
But, it wasn't just her big moment in the spotlight that Ivanka used to her full business potential. She was rocking some pieces from her collection all week!