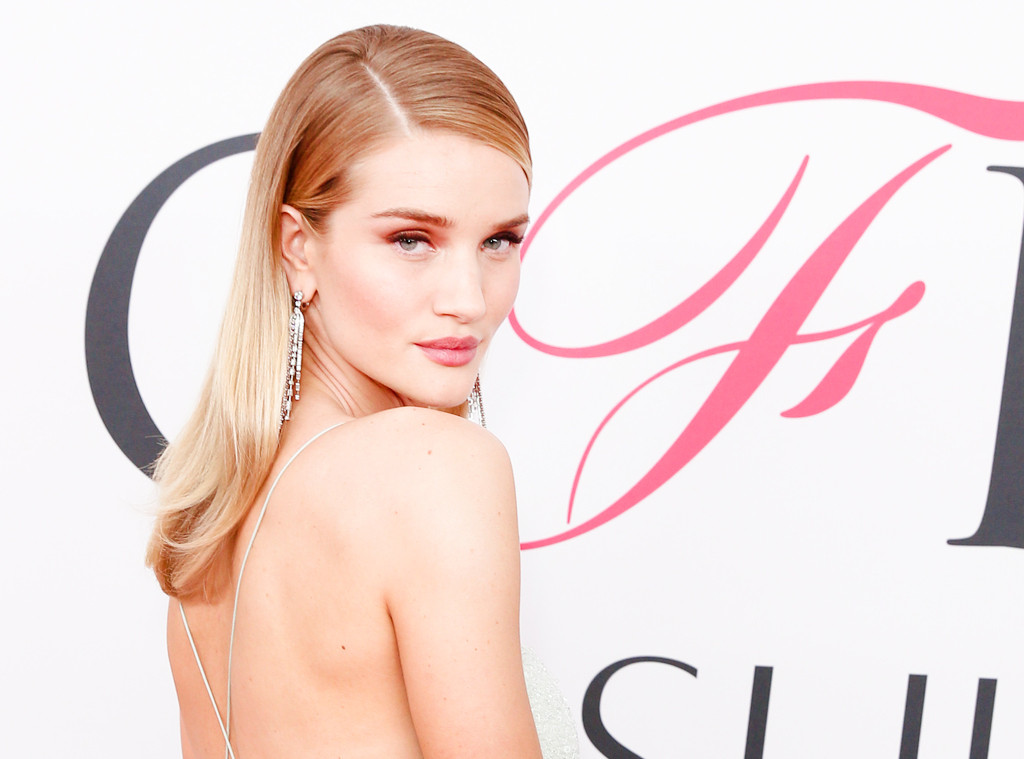 Matteo Prandoni/BFA/REX/Shutterstock
If it's good enough for Rosie Huntington-Whiteley, it's worth a try in our beauty book.
We're already fans of the cosmetic properties of coconut oil—and now the supermodel has turned our attention to new beauty brand, Kopari, which boasts a collection of organic goods.
"Obsessed with this new line," Rosie wrote in a Snapchat featuring a spread of products.
Coconut oil can be used for basically everything, including teeth cleaner, makeup remover and even hair, face and body moisturizer. So how does a $36 jar of the brand's signature Coconut Melt differ from a $5 generic bottle you picked up from your local grocery store? We tried Kopari's best-selling products to see if it garners supermodel-status results.  
Coconut Body Glow ($42): Do you want to get your sparkle on this summer? This product will get you there—and unlike other bronzers, it will moisturize your skin at the same time. You'd think that because it's organic, it'd have a subtle pigment—but on the contrary, the glittering effect can be seen even in dark or shaded areas. Just be forewarned: A heavy floral scent will ensue.
Coconut Balm ($32): Basically a heavy-duty moisturizer, this product works wonders for overly parched areas, like cracked heels, cuticles and sun-burnt skin (hello, aloe vera!). Even though it's a super-hydrator, it feels super silky without being too oily. If you're going to buy any product from this line, the Coconut Balm should be it!
Coconut Melt ($36): This premium product can be compared to traditional coconut oil from the supermarket. It's a multitasker, meaning it works on your face, body and hair. The only thing is…our $5 version does that too. When it comes to face application, it doesn't feel as moisturizing as the Coconut Sheer Oil (reviewed below).
Coconut Sheer Oil ($44): Contrary to popular belief, face oils are great to use all year round, especially in the summer when you want to wear something lightweight. The formula may feel like it's offering less coverage but be rest assured: Its anti-aging properties are being absorbed in those split ends, on your skin and wherever you choose to apply. It's the second best product of the line; though, some may be averse to the maple syrup-like scent.
Final Thoughts: We get why Jason Statham's fiancé can't get enough of this coconut-centric line. It's equally luxurious and feels natural. Do you need all of the products? Definitely not. In fact, we were overwhelmed by how many different products there were (we didn't list all of them) and how best to use them.
Even if you aren't a believer in the power of coconut oil, the balm and sheer oil are definitely must-tries for any beauty buff.
Related:
How to Powder Contour