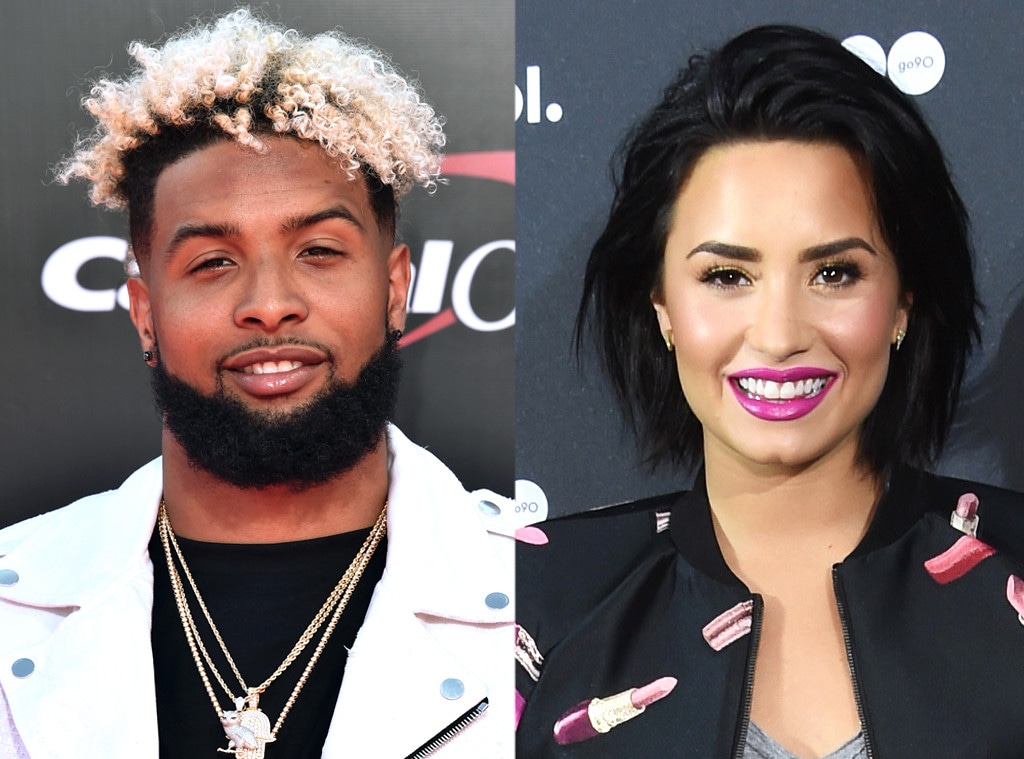 Alberto E. Rodriguez/Getty Images, Jamie McCarthy/Getty Images for AOL
Hollywood might have a hot new romance on its hands!
Sources tell E! News that Demi Lovato and Odell Beckham Jr. have been spending time together recently, and the NFL star is really feeling her confidence—no, we're not talking about her song.
"Odell is aware that Demi broke up with her long-term boyfriend Wilmer [Valderrama] not long ago but he really digs her," one source said, noting he was the one who reached out to her first. "They are just hanging out now and it all is very fresh. Odell is aware that he may be a rebound, but he is ok with just chilling and getting to know her."
However, he already knows a couple things he likes about the pop star. "He thinks she is really dope," the insider added. "He also thinks she is so sexy and loves her confidence and body."
Speculation began swirling about the pair's romance after they were spotted dining together at Hunt & Fish in New York City on Tuesday night.
PageSix initially reported the pair's outing, saying they arrived "discretely" and sat together at a booth in the corner after arriving around 11 p.m. They stayed for over two hours.
A second source tells us, "It definitely looked like a date. They left together," noting that the pair spent even more time together at Up & Down nightclub two evenings ago.
Jeffrey Mayer/WireImage, Kevork S. Djansezian/GC Images
Of course, you may be wondering where Khloe Kardashian falls into all of this since she was reportedly linked to the football player earlier this summer.
However, the rumors have already been silenced as both the reality star and Beckham spoke out and denied any type of relationship.
"TWIMC: Sorry to burst your bubble. When a couple drinks, a little flirting and an invasion of privacy collide things may look crazy," Khloe tweeted, and followed with, "However...this ain't that and that ain't this."
Beckham chatted about the speculation in GQ magazine's August 2016 issue. "Whoever was there taking the pictures inside of a private party, inside of a private-er, private-er area of the house—we were in the kitchen of the house, where there was only like 15 people. It's just kind of like...'dating'?" he said. "I just met this person. This is maybe the second conversation we've had."
He also revealed how the rumors have affected his personal life. "Things go like that," he continued, "and then some other girl that I may have been talking to hear about it, and now it's more drama, more commotion in my life. And I'm sitting here trying to explain my situation to somebody, and it's really not even a situation."
Well, we'll certainly be interested to see where things go with Lovato...