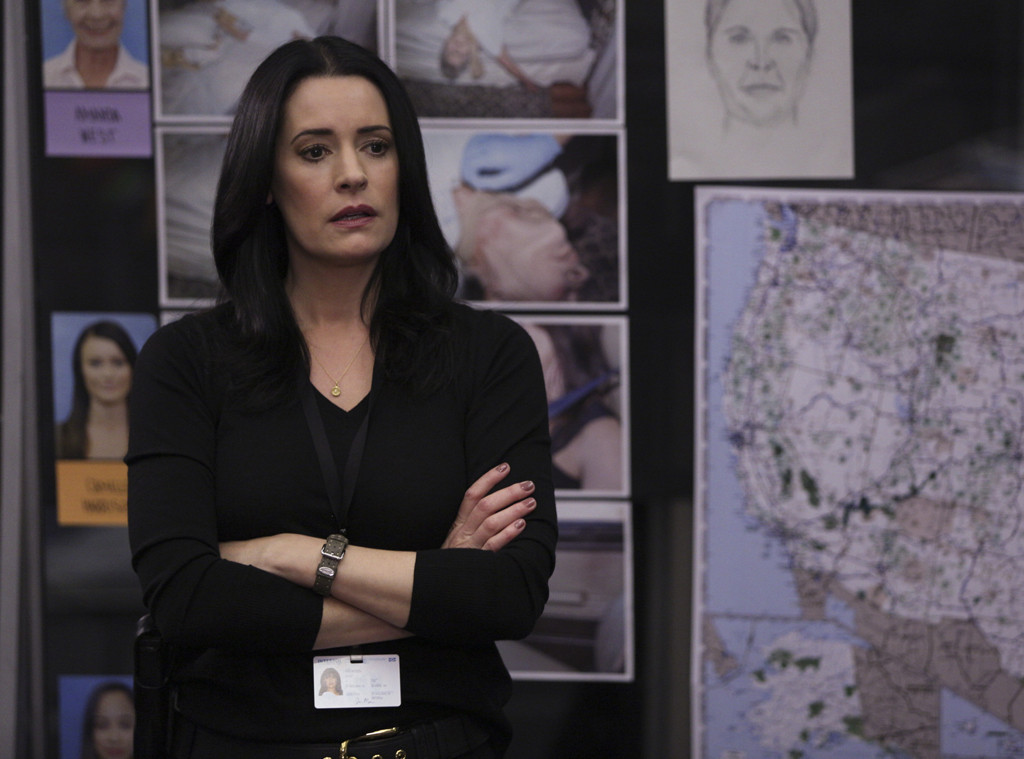 CBS
Prentiss returns!
Criminal Minds' prodigal BAU agent Paget Brewster is heading back to the series for a multi-episode arc during its upcoming 12th season.
SSA Emily Prentiss will come back into the BAU fold when the team must track down 13 escaped serial killers.
"We're excited to have Paget Brewster back for multiple episodes in our 12th season," Criminal Minds executive producer and showrunner Erica Messer said in a statement announcing the news. "The BAU can use more help this year since they've got a lot of known and unknown subjects to catch."
Brewster left the series in 2012 after its seventh season, with her character going on to run the Interpol office in London. But she hasn't left completely--she's returned to the series multiple times, most recently in the wake of original cast member Shemar Moore's departure after eleven seasons as a series regular.
The CBS staple has added Magic Mike star Adam Rodriguez, who recently recurred on Jane the Virgin as Jane's sexy writing professor, as a new series regular in season 12.
"We're thrilled to introduce a new special agent by adding the very talented Adam Rodriguez to our amazing cast," Messer said in a statement at the time of his casting. "We have exciting shorelines planned for his character and the entire BAU team as we head into our 12th season."
Criminal Minds returns Wednesday, Sept. 28 at 9 p.m. on CBS.