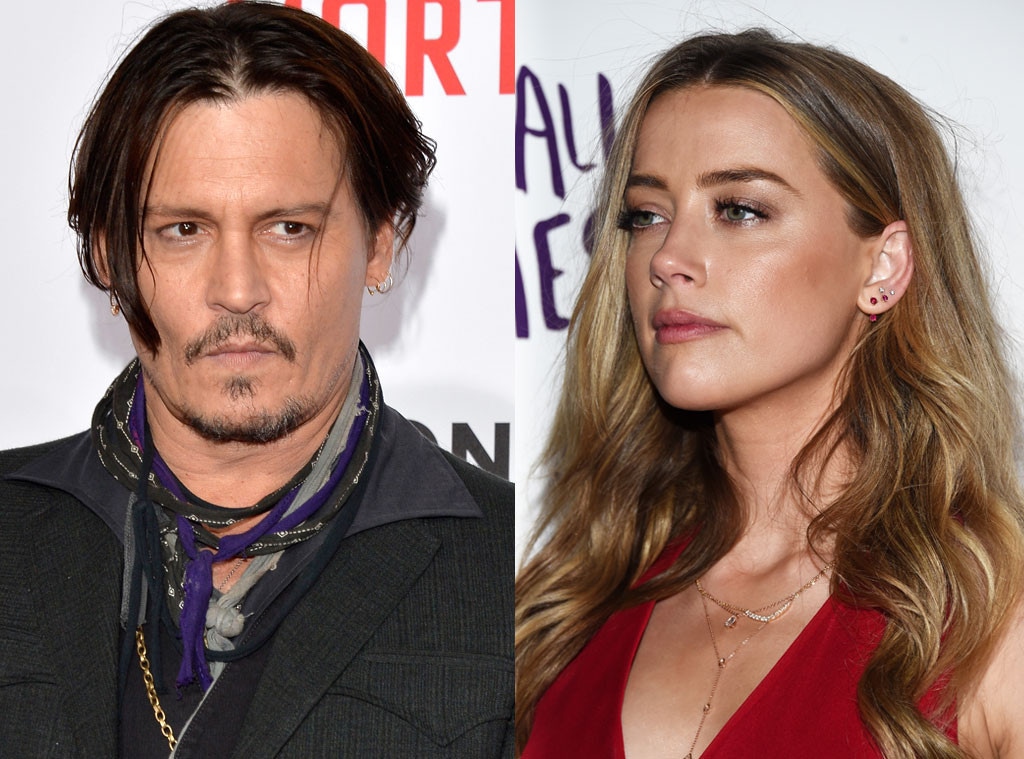 Lester Cohen/Amanda Edwards/WireImage
Johnny Depp and Amber Heard's divorce continues to get a bit messier this week as the actor has filed new documents pertaining to the privacy of their now very public split.
E! News obtained the documents in which Depp responds to Heard's request for financial information. While the actor agrees that Heard—who filed for divorce in May—has a right to the information, he is asking to put a confidentiality agreement in place before handing any documents over as a means of protecting their privacy. However, the docs say Heard has declined to do so thus far.
"Johnny does not dispute that Amber is entitled to the majority of the information sought in her discovery requests and subpoenas. He willing to produce the documents necessary for Amber's evaluation," the docs read. "He has asked, however, that a confidentiality agreement be executed prior to the production of documents in order to protect the parties' privacy."
The document continues, "This case has been extraordinarily public since its inception. There have been daily articles in the domestic and foreign press about this proceeding and the parties' lives. Every detail of this action has been chronicled by the media and it has become one of the most heavily publicized celebrity divorces in recent memory."
Thus, Depp's team argues, "Amber's need for financial information to resolve this case is distinct from the public's appetite for information about celebrity divorces. Yet Amber has inexplicably refused to sign any agreement to maintain confidentiality in this action. Johnny has proposed two different versions of a confidentially agreement and has expressed his willingness to consider revisions and/or an alternate agreement drafted by Amber's counsel."
The documents reveal that Depp—to no avail—asked Heard to sign a confidentiality agreement on May 27, 2016, noting that many media outlets have sited "sources close to Amber" in their coverage of the divorce. In fact, Depp's lawyer, Laura Wasser, pointed out one TMZ article in which she believes Heard's attorney, Samantha Spector, leaked information to TMZ
"We agree to your proposal that 'both sides would do everything in their power to prevent any further publicity and/or media disclosures about this matter, the case and the parties' without exception," Wasser states. "On 6/10 TMZ posted a story which contained specific provisions of the verbal settlement offer made to you...Not only did you not comply with your proposed agreement, you violated provisions."
The documents also indicate that the two teams tried to settle in mid-June into order to "avoid media exposure" and "resolve the matter amicably," and that Depp was willing to use the mediator Heard proposed. However, they failed to schedule a meeting.
Now, as Heard proceeds to request more information, Depp continues to press for confidentiality.
"Johnny is merely trying to protect the documents and information Amber seeks from unwarranted disclosure to the media and other individuals not involved," the docs read.
Watch:
Is the Johnny Depp & Amber Heard Abuse Commentary Dangerous?