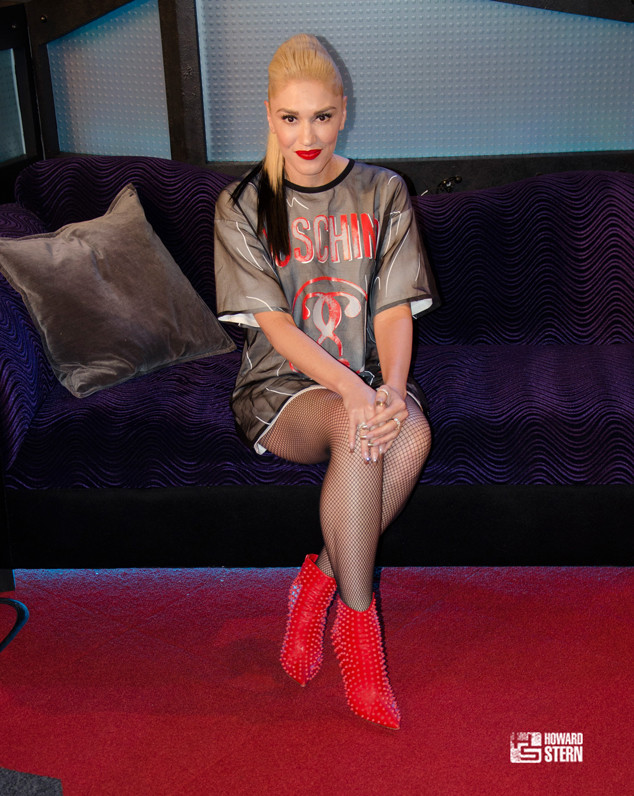 Howard Stern Show
Gwen Stefani may be in a better place right now after finding romance with Blake Shelton, but the singer still gets very emotional when talking about her history of heartbreak.
The 46-year-old rock star sat down on The Howard Stern Show and chatted about her past relationships, including the one with Tony Kanal before she met Gavin Rossdale.
As you may recall, Kanal was the bass player in No Doubt who split from Gwen in 1994. He was her first real boyfriend and left her heartbroken after their breakup.
"I was in love and obsessed with Tony Kanal, and he knows that," she said, admitting that if he had asked to marry her and have kids, she would have immediately. "As soon as he opened the car door I was like, 'I love him. I don't know why."
After their split, they released a breakup song, "Don't Speak," which still haunts the singer. "It's still weird. Even last night when I sang the song it's still weird," she admitted. "I just rolled my eyes and walked away [like] really? You're still feeling that?"