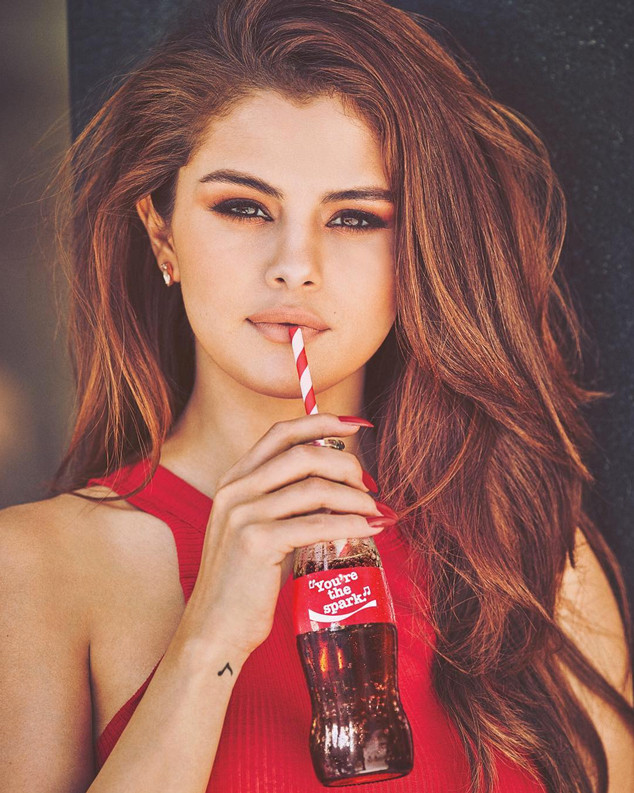 Coca Cola; Selena Gomez/Instagram
When it comes to being social media savvy, Selena Gomez knows what she's doing.
The 23-year-old singer is the queen of personal branding, according to data company D'Marie Analytics. At slot No. 1, Gomez tops the company's list of influential media moguls, which also includes Kendall and Kylie Jenner, Rihanna, Beyoncé and Taylor Swift.
As the top social media influencer worldwide, D'Marie has estimated Gomez's social media posts are worth $550,000 when they appear across Twitter, Instagram and Facebook—a $300,000 increase from what her brand posts were worth just last December, according to Adweek.
With more than 180.6 million total followers across platforms and an average of 200,000 new followers per day (yes, every 24 hours), Gomez is absolutely dominating the social media market.
She has more than 90 million followers on Instagram alone, and recently made it into the Insta hall of fame with the most-liked post in the app's history, a sponsored picture that currently boasts more than 4.6 million likes.