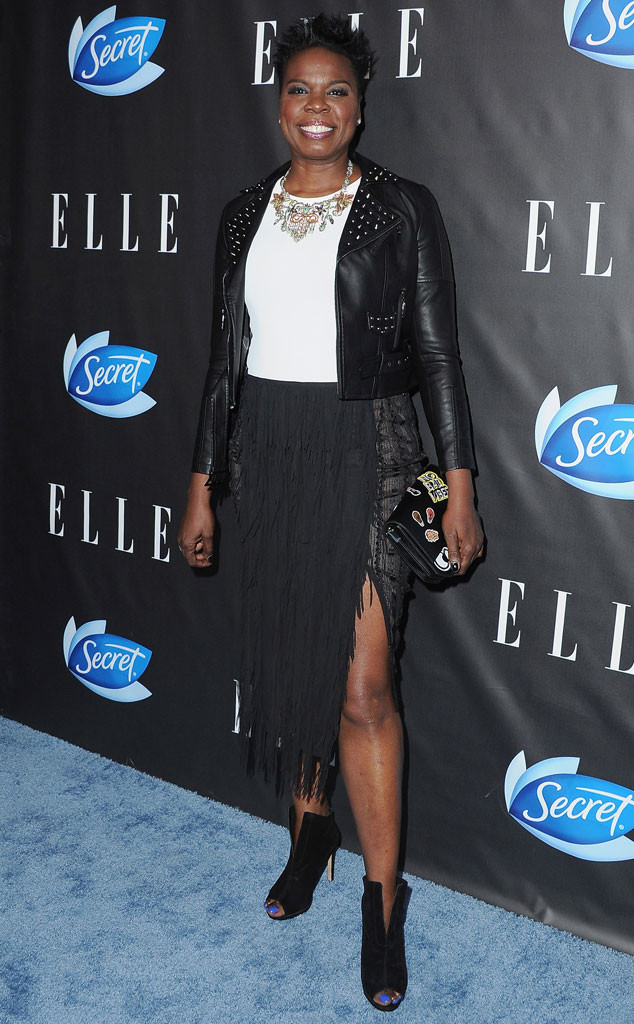 Jon Kopaloff/FilmMagic
A lot of headlines have been made, but we need to back up and really think about what went down. In 2016. Yes, we should all be shaking our heads. SOH, or whatever.
Leslie Jones certainly wasn't the first person (celebrity or otherwise) to be bullied on social media, nor was she the first to be the target of racist invective. And there's plenty wrong with that statement of fact right there, considering the subject at hand is abuse. You can call it virtual, because it takes place online, but it's all too real.
Moreover, Jones—a standup comic, a performer and writer on Saturday Night Live and a star of the new Ghostbusters—has been the target of hateful comments in the past. But Twitter managed to top itself yesterday, resulting in her decision to start calling out those who were sending racist messages and memes her way. Which, of course, resulted in Jones having to defend her decision to engage rather than ignore.
"@Lesdoggg a comedian that cant handle banter, that's new," one person actually wrote, calling hate speech "banter" and also apparently thinking he was rather clever for nailing a comedian for having thin skin.