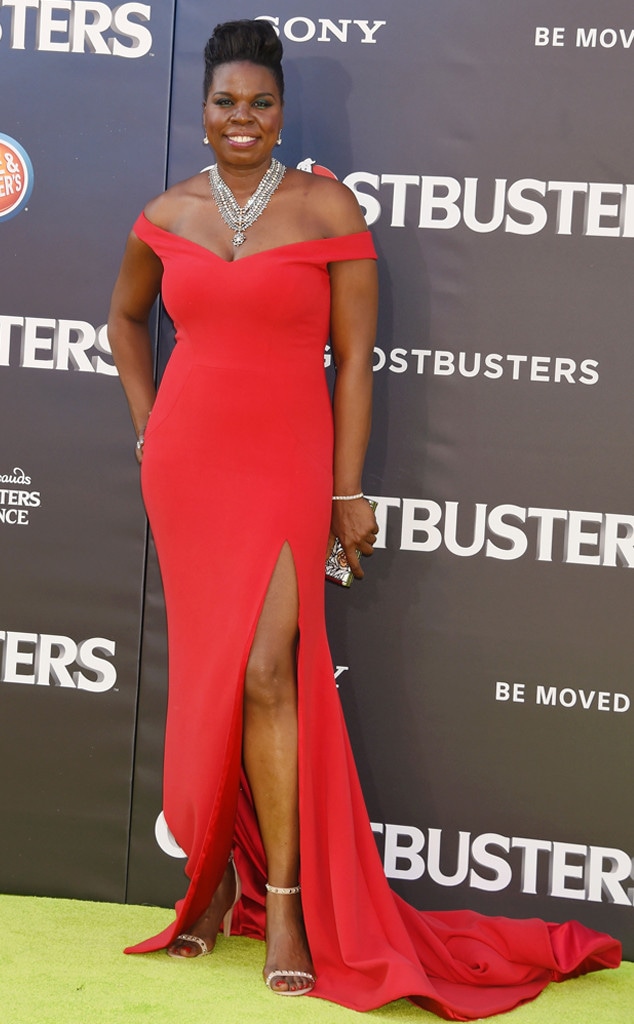 Jeffrey Mayer/Getty Images
Leslie Jones has had enough.
The Ghostbusters actress is tackling the daily hatred she sees on Twitter in a new way: by exposing every single troll one-by-one.
After being on the receiving end of racist vitriol via social media, the 48-year-old is taking things into her own hands by reacting to several accounts who have commented on her page.
"It's not called a meltdown when [you're] defining yourself. Pay attention," she wrote to one Twitter hater before adding, "So sad, these people have mothers and sisters and aunts. So f--king sickening."
The Saturday Night Live star also explained that instead of blocking the racist critics' tweets and accounts, she's choosing to expose them so others "can see the BS."
She added, "You won't believe the evil. It's f--king scary."
Jones has made no secret as to what she sees on her Twitter timeline every single day and told her fans that she's been "called Apes, sent pics of their asses, even got a pic with semen on my face."
Watch:
"Ghostbusters" Star Leslie Jones on "Real Designers"
Sherri Shepherd, Loni Love, Reese Witherspoon, Selenis Leyva and many more famous stars have rushed to Jones' defense and sparked the hashtag #LoveforLeslieJ.
Slamming criticism, particularly racist remarks, is nothing new sadly for the beloved comedienne.
Back in March of this year, Jones reacted to criticism after the trailer for the highly anticipated flick was released.
"Regular People save the world everyday so if I'm the stereotype!! Then so be it!! We walk among Heroes and take them for granted," Jones tweeted at the time. "IT'S NOT A MAN, WOMAN, RACE, CLASS THANG!! ITS A GHOSTBUSTER THANG!! AND AS FAR AS IM CONCERNED WE ALL GHOSTBUSTERS!! STAND TALL!!"