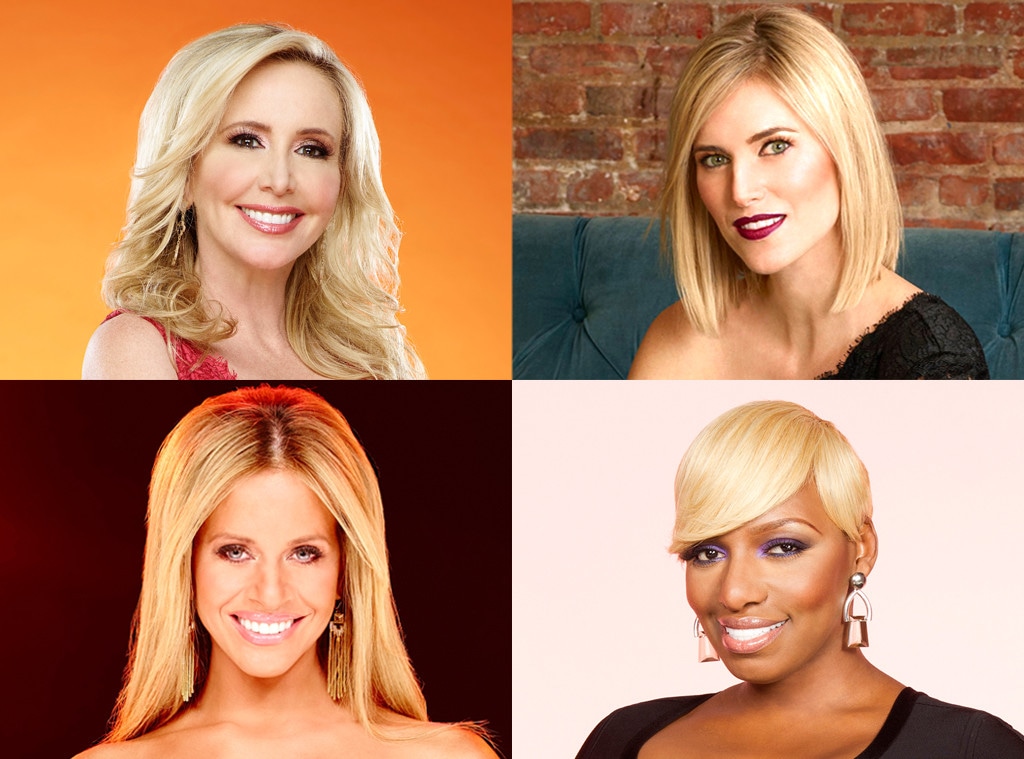 Bravo
Love them or hate them, there's no in between for Real Housewives taglines. And yes, that is a reference to Danielle Staub. There are some really good ones and some really bad ones...and then the rest.
Each Real Housewives show has their own flavor, the taglines are no different. The taglines are the introduction to the ladies and their various personalities. Sometimes they are true gems. Other times, well, true duds. Not everybody can pull off self-referential jokes or combine "Namaste" and "bitches" successfully.
Across the US shows in Bravo's franchise—Orange County, New York, Atlanta, New Jersey, DC, Miami, Potomac and Dallas—you can usually tell what kind of season a woman had, is about to have or what kind of life event they just experienced by their tagline. Are they free, strong or finding their voice? They've either gotten divorced or had a big fight. Calling the shots? New business. Referencing drama of some kind? This is their comeback season. Putting lemons in a bowl? Strictly Shannon Beador.
The Real Housewives taglines are a special little beast and there are way more than 100 across each show. The best ones? Well, they're really special. The worst ones? Well, they're pretty terrible. Who had the best and worst taglines? See our ranking right now.
Don't agree with out assessment? Do what internet users do best and chime in in the comments.
(E! and Bravo are both part of the NBCUniversal family.)