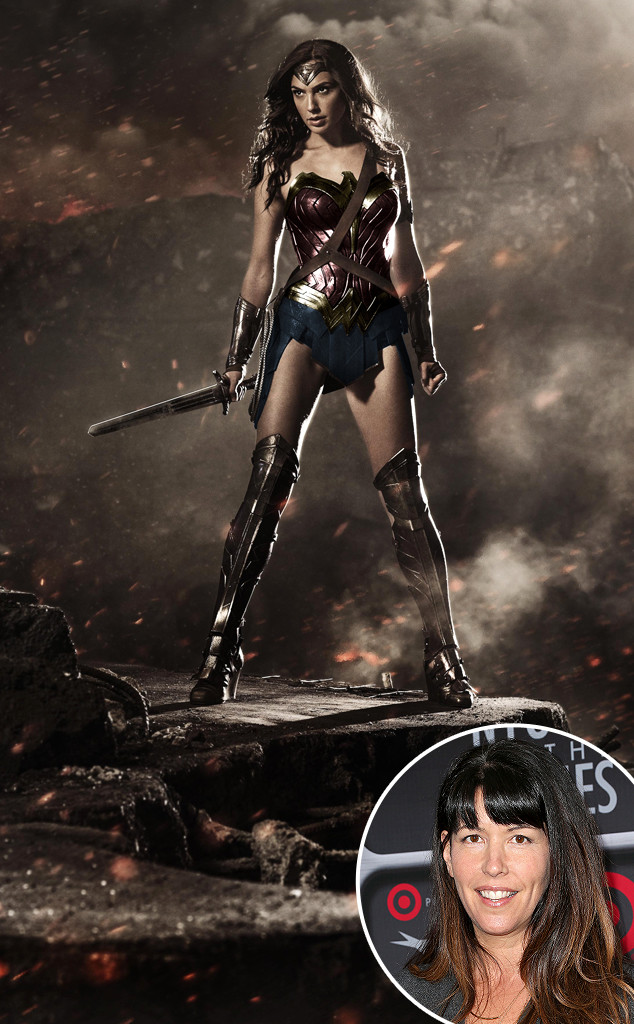 Warner Bros., Frederick M. Brown/Getty Images
It's not very difficult to figure out why Wonder Woman would see a female director at the helm of the film, especially during a period in which feminism is at an all-time high and women are seeking equality in the industry.
However, all of that aside, the leading lady of the Warner Bros. live-action movie, Gal Gadot, said there's a special connection between women, explaining just how "important" it was to see Patty Jenkins take on the directing role for Wonder Woman.
"All my life I've been working with male directors which I've really enjoyed," the actress told Entertainment Weekly in a recent interview. "And I'm lucky in that I've worked with men who have a lot of respect for women. But working with a woman is a different experience. It feels like the communication is different. We talk about emotions."
She continued, "With Patty, it's a thing now, we communicate with our eyes. She doesn't need to say a thing. If I'm hurt, she feels the pain. It's a whole different connection that I have with her. She's also brilliant, she's bright, she's fierce, she's sharp. She knows exactly what she wants Wonder Woman to be."
"It's a story about a girl becoming a woman," Gadot added. "I think only a woman, who has been a girl, can be able to tell the story in the right way."
Gadot said Diana Prince's story is one that many women will be able to relate to on all different levels.
"I feel like Diana is really accessible. It's very easy to relate to her," the actress explained. "She has the heart of a human so she can be emotional, she's curious, she's compassionate, she loves people. And then she has the powers of a goddess. She's all for good, she fights for good, she believes in great. I want to be her. And in Wonder Woman, she has this naiveté in her. It isn't stupid, it's magical. I would want to be naïve like that again."
Clay Enos/Warner Bros. Pictures
In a previous interview with EW, Gadot reiterated her sentiments about playing Wonder Woman, explaining how excited she is to see a female superhero take on the big screen.
"Most of the movies, the men are in charge, the men are the most powerful ones," Gadot said. "You've had Superman and Batman and everyone, but Wonder Woman was never there."
That's changing now, and Gadot couldn't be happier that her 4-year-old daughter has a heroine that she can one day look up to when she's old enough to watch the movie. "I'm so happy when she grows up she's going to see a female figure she can be inspired by."
Wonder Woman is expected to hit theaters on June 2, 2017.
Related:
Chris Pine Gushes Over "Wonder Woman" Gal Gadot