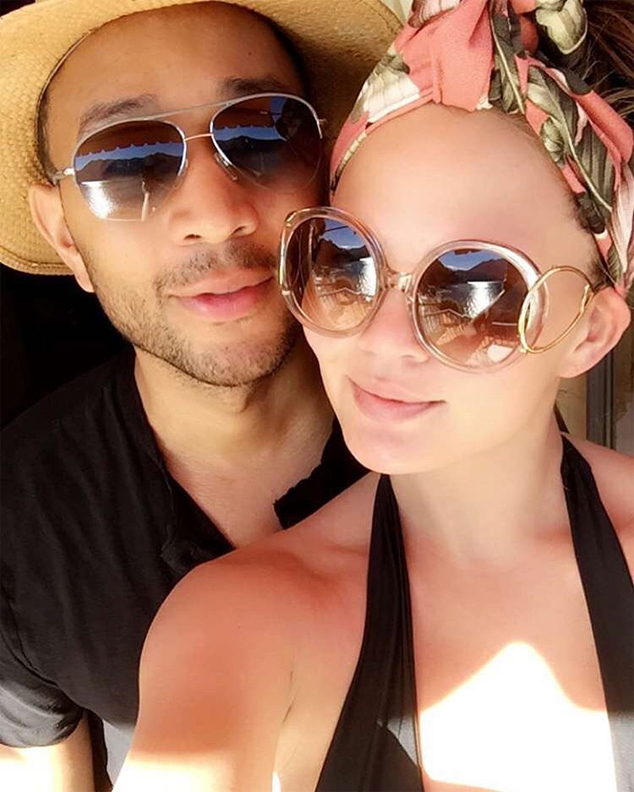 Instagram
Chrissy Teigen and John Legend recently revisited a romantic spot where "it all began" for them...and where they discovered their wishes do come true.
The two met in 2007 and in 2013, they wed in Lake Como, Italy, a place they had visited when they were dating. Teigen, 30, and Legend, 37, recently jetted off to the country with their baby girl, Luna Simone Stephens.
"Back to where it all began - Lake Como, Italy - first came here in 2007," Teigen wrote on Instagram Sunday, alongside a selfie with her husband.
"A boat tour guide took us to a little spot on the lake and told us to make a wish," she said. "I asked for this to be the man I marry and have children with. I think John asked for the most perfect bite of Cacio e Pepe [a pasta dish]. Both came true, and here we are."
Lake Como is one of the most popular tourist spots in Italy. George Clooney maintains a villa there.