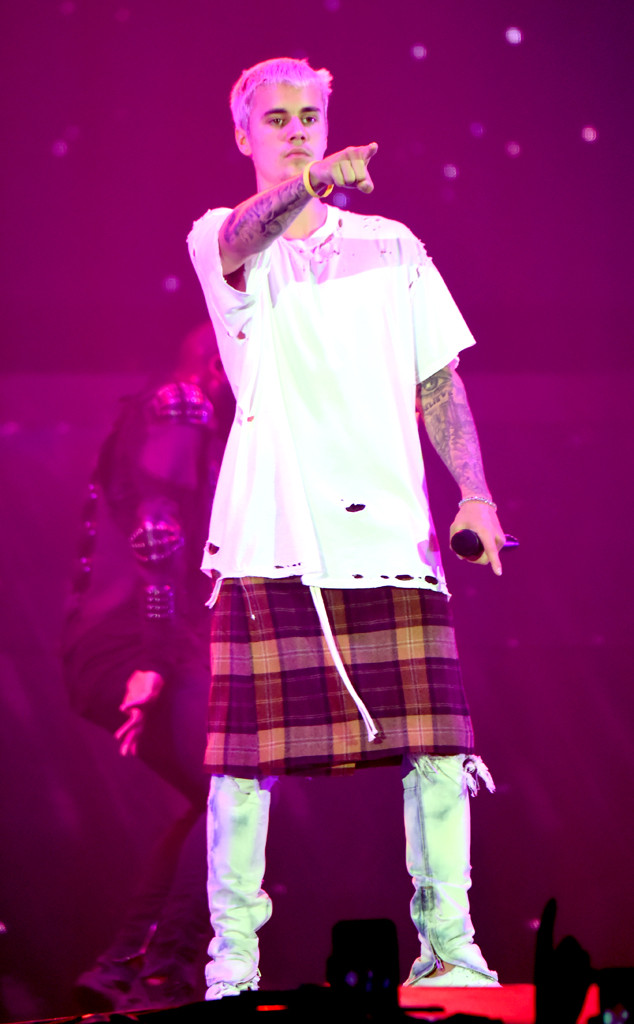 Jeff Kravitz/FilmMagic
When it comes to attending a Justin Bieber concert, there's some etiquette you just have to follow.
You better be a Belieber, willing to dance to "Sorry" and maybe keep your objects away from the stage.
During Friday night's concert at Boardwalk Hall Arena in Atlantic City, New Jersey, the "Beauty and a Beat" singer was speaking to the crowd when a concert attendee tried to throw something onstage. The moment caused Justin to speak out and make a request to fans.
"Take this moment to listen and try not to give me a hat or whatever you're trying to throw onto the stage right now, because I probably don't want that s--t," he shared in a video captured on social media before receiving a huge round of applause. "Sorry that was mean."
"But yeah, no I lost what I was going to say," he continued. "I was deep into, like, a mode and a zone. I was—I was into it. Now I'm out of it. I'll get it back. Just give me a second."